Get The Best Gardening Services In Canberra
Experienced and Insured
Unmatched Customer Support
Quality Guaranteed
Rated 4.7 / 5 based on 1,000+ reviews






Get The Best Gardeners
Canberra

Has To Offer

Our overall rating is 4.7 / 5 based on 1,000+ reviews from happy customers

I was very impressed with the gardener who arrived and the quality of the work he did. He was very professional & courteous and the whole service was excellent value for money. I wouldn't hesitate to recommend this service and use it again myself.

Denise Chandler
Canberra, ACT
First time I have used Lawn.com.au. They were brilliant! Three men finished the garden in under 2 hours. They had all the needed equipment, marvellous work and I will definitely use them again and thoroughly recommend them 10 stars from me. Well done lads!

Genaro Braden
Canberra, ACT
Tom arrived on time, was very pleasant and helpful and did the job required. He's a good all rounder and I'll be booking him again, and hope to work out a regular schedule to keep my garden looking great. Happy to recommend Lawn.com.au!
How To Get Started With Lawn.com.au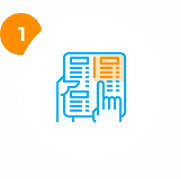 Choose Your Service
Select the date, what you need done, and how often using our simple online booking form.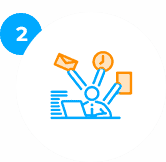 Manage Everything Online
Rescheduling, adding a note to your booking or getting in touch is just a tap, click or text away.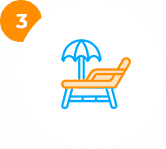 Sit Back and Relax
An experienced, fully-equipped team of lawn care professionals will be there on your selected day – to get your lawn looking better than ever.
Services We Offer In
Canberra
Looking for professional, convenient, garden care in Canberra? Lawn.com.au makes it easier than ever before to get
gardening services by bringing the horticulture industry into the 21st century.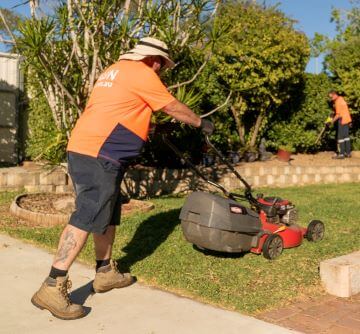 Lawn Mowing
Full week availability
All our teams are full insured and vetted with effective equipment
You can customise your service through our convenient online booking platform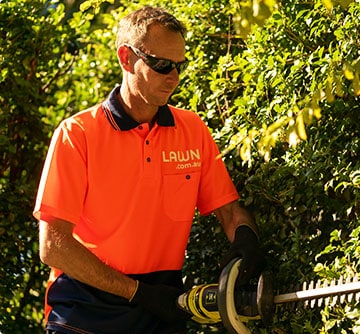 Hedge Trimming
professional pruning & hedge trimming services to shape hedges, shrubs and bushes
Able to do hedges up to 3m in height
Simple pricing based on height and number
Experienced professionals mean we know how to cut based on variety, season, positioning and needs
We can take away the clippings when we leave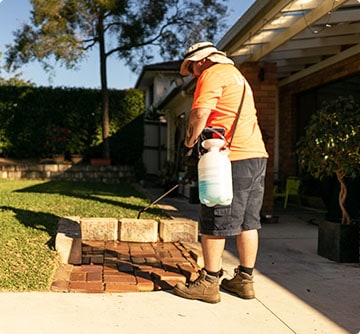 Weed Treatment
We specialise in weed spraying. Whether you have broad-leaf weeds like bindi and clover or grassy weeds like kikuyu or couch, we can treat and remove it for you and allow the plants you love to flourish
Know what weeds you have? Let us know and we can buy the right product or bring the right equipment on hand
Not sure what has your grass struggling? We can identify and handle it for you
Professional Gardening and Horticulture in
Canberra
Choose from any of our set services through our online booking form or discuss with our team what you would like completed. From once-off transformations for gardens that need more than a little TLC to regular visits to ensure your garden is looking it's best all-year round. Do you have a special request relating to your garden clean up or maintenance, plant care, irrigation and water solutions, soft landscaping or garden waste removal at your property?
Save time by giving us a call. Let us know what we should take a look at while we are completing our gardening service and we will let you know what other job in the garden might need to be done.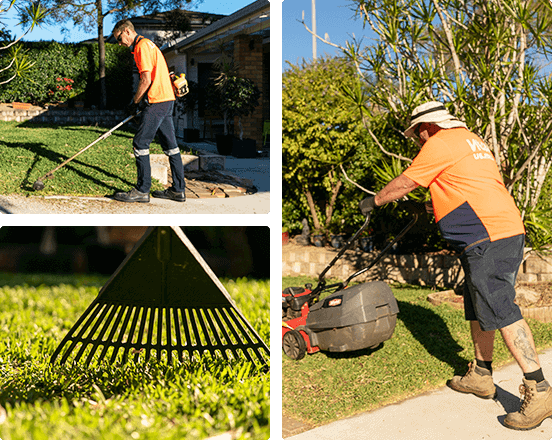 Recent Reviews From Happy Customers All Over 
Canberra
I called Lawn.com.au and explained what had to be done. I needed my backyard cleared of the wild weed growth that had taken over my yard after a wet winter. I was scheduled right away for the following Tuesday. The guys showed up on time, were very nice and efficient, and trimmed my garden trees beautifully. A very reasonable price and excellent service.
I gave the gardener very vague instructions to make the garden look neat and tidy and he went above and beyond what I would have expected. He made it looked really excellent in a very reasonable amount of time. Also, he kept me informed the whole way by letting me know what he would be able to do in a given time . He knows how best to prioritise bits of the garden. Really good experience and will be using again in future! Also so easy to book which really helped.
The team were polite and professional. I look forward to having them back again.
The team did an amazing job. It was so nice to come home from work to see their work.
Our front gardens look neat and tidy. It is the best it has looked in years.
Some Recently Completed Jobs in
Canberra
We value feedback from our customers. After every job we ask for your feedback as to how it has gone. From time to time clients will send some photos with permission to share them. You can find a selection of these below.
Why Book With Lawn.com.au?
Maintaining a gorgeous garden is no easy feat. Whether you're in need of professional garden care, tree services, weed treatment, garden care, maintenance, rubbish removal, landscaping, or yard clean up services – we have you covered! With multiple teams across Canberra, we do our best to find a spot for you even on short notice and get your yard up to speck. Our full-time support team is available via text, call or email.
We have certified horticulturalists available to help diagnose and treat more complex issues in regard to plant care and selection.
Remember, all Lawn.com.au teams are fully trained, have a current police check and are fully insured.
Canberra

Garden Care Recommendations
Canberra, ACT – 29 November, 2023
Should I Water My Garden Today?
The best time of day to water the garden is early evening (5:00 PM to 7:00 PM).
Canberra, ACT
7:37 pm,
November 29, 2023
16
°C
Popular Garden Plants in Canberra
Autumn Amethyst (Rhododendron)
Autumn Bravo (Rhododendron)
Bellissimo (Correa reflexa)
Autumn Ruby (Rhododendron)
Top Native Plants in Canberra
Matted Parrot-pea (Dillwynia prostrata)
Clustered Everlasting (Chrysocephalum semipapposum)
Alpine Star Bush (Asterolasia trymalioides)
Showy Parrot-pea (Dillwynia sericea)
Garden Care Facts
Here are some of the most common gardening frequencies and facts:
Weekly Gardening

7%

Mow Every 2 Weeks

25%

Monthly Gardening

68%

Yards With Cleanup

17%

Aerated Lawns

13%
Learn more about gardening.

What Are The Cost Of Gardening Services In Canberra?
The cost to hire a gardener in Canberra typically costs around $45/hr. However, prices range from $40/hr to $85/hr depending on the complexity of the task, equipment, fertilisers, weed control products and ease of access.
Here are some current statistics on Canberra services:
Average Yard Size

170 sqm

Average Gardening Price

$118.41

Average Customer Review

4.7 / 5.0
Frequently Asked Questions
What Is Included In A Standard Booking?
That is your choice! Lawn.com.au offers a broad range of services on top of our general lawn mowing and gardening service. A regular booking is a mowing of your yard and then the edging with a whipper snipper. You can also choose to provide us with a list of items that need to be done during the service and we can work from that.
Who Will Come To My Property?
Lawn.com.au has a large number of teams and professionals we utilise to provide services. All our teams are fully trained, have a current police check and are fully insured. Based on the time and date of your request, we work to assign the best professional available. If you jump on a recurring service, then we will do our absolute best to ensure that you have the same team every time. This means you know what to expect each time Lawn.com.au arrives.
Can I Skip or Reschedule Bookings?
You can reschedule or cancel any booking at no cost up until 24 hours in advance of the scheduled day. This ensures that we can keep our team's schedules as full as possible and is a crucial part of keeping our service the reliable one you can trust.
Do I Have To Be Home When The Team Is There?
It is not necessary. You can provide any briefing information to our customer success team who will be able to communicate with your team. You will still need to provide us with access to your yard though.
What If I Am Not Satisfied After It Is Completed?
After your service is complete, you will receive an email asking you to rate your booking and provide comments. In the unfortunate circumstance that something has not worked out as you expected, please let us know. We stand by our work! If you are unhappy with your booking, we'll return to make it right. Still not happy? We'll refund the service.
What If It's Raining?
If we experience unexpected weather on the day of the booking and it's not possible to ensure quality work, we will need to re-schedule. Light rain is no issue, however, we find heavy rain can impact the quality of our service.
Frequently Asked Questions
Popular Suburbs We Serve In
Canberra, ACT
Due to the popularity of our service in your location, we work on a first-come first-served basis.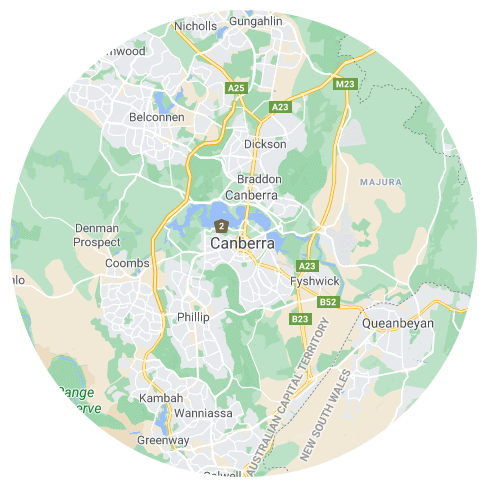 View Pricing By Entering Your Address: