Customer Satisfaction
Our overall rating is 4.7 / 5 based on 1,000+ reviews from happy customers

Lilly Devanny
Sydney, NSW
Our team were fantastic! They were extremely professional, worked really efficiently and completed the project much more quickly than I expected. We are super happy with our front lawn.

Lawn.com.au did an amazing job cleaning up both my front and back yard. They were quick to reply, easy to schedule with, and a good value. Would definitely recommend to anyone.

Mary Gilruth
Adelaide, SA
These guys are always prompt and professional. The online sign-up was really user friendly, I can pay online and they let me set up service intervals for exactly what I need. Very happy with my lawn care.
How to Get Started with Lawn.com.au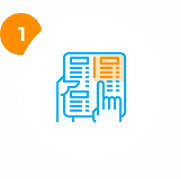 Choose Your Service
Select the day, what you need done, and how often using our simple online booking form.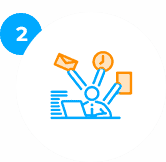 Manage Everything Online
Re-scheduling, adding a note to your booking or getting in touch is just a tap, click or text away.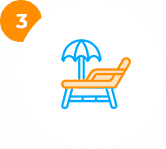 Sit Back and Relax
An experienced, fully-equipped team of lawn care professional will be there on your selected day – to get your lawn looking better than ever.
Services We Offer
All our services are performed by Lawn.com.au team's who are fully trained, have a current police check and are fully insured.
Why Book With Lawn.com.au?
If you're in need of lawn mowing, hedge trimming, weed treatment, garden care or yard clean-up services – we have you covered! With multiple teams, we can generally find a spot for you on short notice and get your yard up to speck. Add in our upfront, flat rate pricing – meaning you don't have to worry about your quote constantly changing. Then tack on our full-time support team available via text, call or email – and you have unparalleled service.
Our online booking allows you to conveniently select and customise the service for your home. Give it a try today and experience how easy it is.
Our Recent Happy Customers
I saw Lawn.com.au online. They had good reviews, so I decided to try them out for some yard cleanup I needed done. Francisco and his team far exceeded my expectations! I never knew my backyard could look so nice. I will definitely be hiring them for monthly maintenance.
My lawn had been literally overrun with weeds. HUGE WEEDS. Taller than me. We were that yard that the neighbors sneer at and whisper about. We eventually gave up trying and called Lawn.com.au. They were easy to organise and did great work.
We have a well established garden. For the most part we like to do the maintenance ourselves. We also regularly engage Henrys team from Lawn.com.au to assist with jobs that come up (eg overgrown tall hedges or plants needing removal). They are professional to work with and offer valuable advice. 
Arrived on time, were respectful and nice. The back lawn now looks neat and tidy. They did a great job cleaning up once they were done too.
Frequently Asked Questions
What's Included In A Standard Service?
That is your choice! Lawn.com.au offers a broad range of services on top of our general lawn mowing and gardening service. A regular booking is a mowing of your yard and then the edging with a whipper snipper.
How Often Should I Mow The Lawn?
You should have your lawn mowed every second week in summer and every three to six weeks from autumn to winter. Spring mowing times will vary according to rain and sunshine. Regular mowing is essential for maintaining a healthy lawn.
Who Will Come To My Place?
Lawn.com.au has a large number of teams and professionals we utilise to provide services. All our teams are fully trained, have a current police check and are fully insured. Based on the time and date of your request, we work to assign the best professional available. If you jump on a recurring service, then we will do our absolute best to ensure that you have the same team every time. This means you know what to expect each time Lawn.com.au arrives.
Do I Have To Be Home When The Team Is There?
Not at all. If we require keyed gate access, you can just leave us a key to gain entry and we will take it from there. You can do your own thing while we take care of the lawn mowing and gardening for you.
What If I Am Not Satisfied After It Is Completed?
After your service is complete, you will receive an email asking you to rate your booking and provide comments. In the unfortunate circumstance that something has not worked out as you expected, please let us know. We stand by our work! If you are unhappy with your booking, we'll return to make it right. Still not happy? We'll refund the service.
I Need More Help
We have a friendly customer support team who would love to give you hand. You can call us 1800 952 423 in order to chat.
Frequently Asked Questions
We service most cities across Australia, see below for our major service areas.