Get The Best Lawn Mowing Service In Darwin
Experienced and Insured
Unmatched Customer Support
Quality Guaranteed
Rated 4.7 / 5 based on 1,000+ reviews






Get The Best Lawn Mowing
Darwin

Has To Offer

Our overall rating is 4.7 / 5 based on 1,000+ reviews from happy customers

Gertrude Fulton
Darwin, NT
At first, I was unsure if Lawn.com.au would be the right way to go. A young man in the neighborhood had been mowing my lawn for a few years, but when he left to go to college, I started looking for a new lawn care provider. A friend told me about Lawn.com.au and I was suspicious of their sharing economy business model. Boy, am I glad I ended up signing up though! After my first cut, I wasn't too happy and when I called them, they assigned a different crew to my lawn, and it never looked better!

My experience with Lawn.com.au was great. They contacted me at a reasonable time so I was able to change or accept the appointment. They came on time and did a fabulous job. My hubby and I were satisfied with the lawn cutting you all did. Thank you!

They are prompt and professional. Would recommend this to anyone. Fast and easy to set up service. Reliable, economical, they even have specialized services. You can change services if you need to. The website is easy to use. Your satisfaction is their number one priority. If you need an on-time service they can do it. No job is too small.
How To Get Started With Lawn.com.au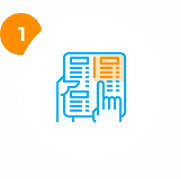 Choose Your Service
Select the date, what you need done, and how often using our simple online booking form.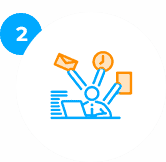 Manage Everything Online
Rescheduling, adding a note to your booking or getting in touch is just a tap, click or text away.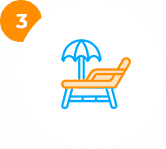 Sit Back and Relax
An experienced, fully-equipped team of lawn care professionals will be there on your selected day – to get your lawn looking better than ever.
Services We Offer In
Darwin
Looking for reliable, convenient, lawn care services in Darwin? Lawn.com.au makes it easier than ever before to get
lawn mowing services by bringing the lawn care industry into the 21st century.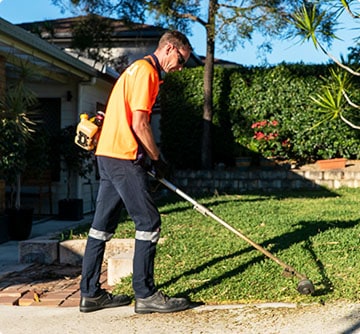 Gardening
We have teams with certified horticulture knowledge
Garden maintenance for residential and commercial
Mulching and soil conditioning to prevent soil erosion, reduce water loss and prevent the growth of weeds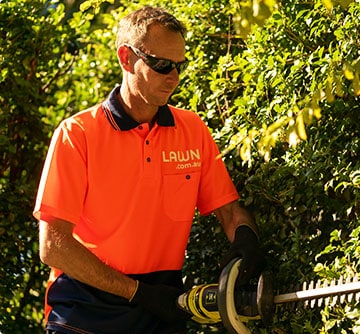 Hedge Trimming
Professional pruning & hedge trimming services to shape hedges, shrubs and bushes
Able to do hedges up to 3m in height
Simple pricing based on height and number
Experienced professionals mean we know how to cut based on variety, season, positioning and needs
We can take away the clippings when we leave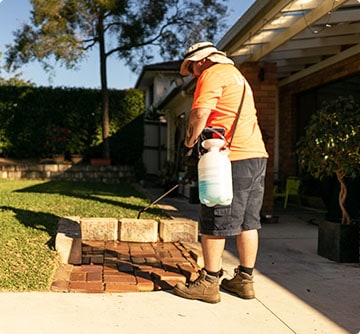 Weed Treatment
We specialise in weed spraying. Whether you have broad-leaf weeds like bindi and clover or grassy weeds like kikuyu or couch, we can treat and remove it for you and allow the plants you love to flourish
Know what weeds you have? Let us know and we can buy the right product or bring the right equipment on hand
Not sure what has your grass struggling? We can identify and handle it for you
Lawn Care and Mowing in
Darwin
Choose from any of our professional lawn care services to be able to simply and easily have your gardens managed and grass mowed. Unsure what lawn mowing service or job you need done? We know time is short and life is busy in Australia and customers need to get their lawns mowed. Have a special request relating to your lawn mowing service, hedging, lawn cutting, lawn clippings disposal or garden waste removal relating to your property?
Save time by giving us a call. Let us know what we should take a look at while we are completing our garden and lawn mowing services and we will let you know what other job in the garden might need to be done.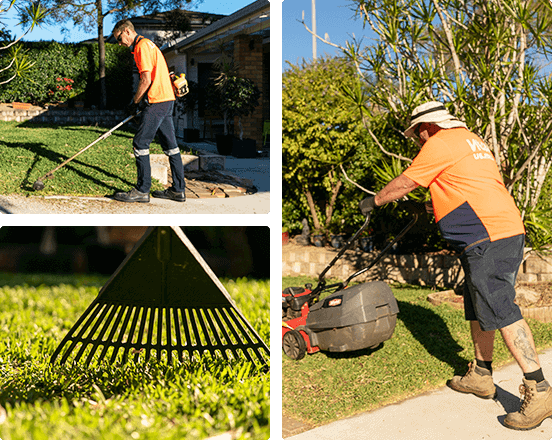 Recent Reviews From Happy Customers All Over Darwin
I booked on Lawn.com.au for the first time, they were brilliant. The team finished the big lawn in a few hours. They had all the right equipment to complete the job efficiently. I will definitely use them again and will never hesitate to recommend them to my friends. Very impressed here. Well done guys!
Very professional lawn service. They not only have very professional gardeners, but also a great website that you can see, manage and change your bookings any time. You can choose what services you need for your garden, and they will all be done very professionally.
I truly recommend your lawn service to everyone if you are not satisfied with your current provider.
Our front gardens look neat and tidy. It is the best it has looked in years.
The team did an amazing job. It was so nice to come home from work to see their work.
Some Recently Completed Jobs in
Darwin
We value customer feedback to continuously improve our service. You can find some of our most recently completed local work shown below.
Why Book With Lawn.com.au?
If you're in need of professional lawn mowing, hedge trimming, weed treatment, garden care, maintenance, rubbish removal, landscaping, or yard clean up services – we have you covered! With multiple teams across Darwin, we do our best to find a spot for you even on short notice and get your yard up to speck. Add in our upfront, flat rate pricing – meaning you don't have to worry about your quote constantly changing. Then tack on our full-time support team available via text, call or email – and you have unparalleled service.
Remember, all Lawn.com.au teams are fully trained, have a current police check and are fully insured.
Darwin

Lawn Care Recommendations
Darwin, NT – 4 December, 2023
Should I Water My Lawn Today?
The best time of day to mow is after the dew has dried mid-morning.
Darwin, NT
10:31 am,
December 4, 2023
31
°C
Popular Grass Types in Darwin
Kikuyu (Pennisetum clandestinum)
Princess 77 Couch (Cynodon dactylon)
Zoysia 'Empire' (Zoysia species)
Queensland Blue Couch (Digitaria didactyla)
Top Native Plants in Darwin
Archer Cherry (Aidia racemosa)
Native Flax Lilly (Dianella odorata)
Beach Vitex (Vitex rotundifolia)
Patterson's Poison (Tephrosia rosea)
Lawn Care Facts
Here are some of the most common mowing frequencies and facts:
Weekly Mowing

16%

Mow Every 2 Weeks

31%

Monthly Mowing

53%

Lawns That Get Fertilized

7%

Green Waste Removal

14%
Learn more about lawn mowing.

What Are The Lawn Mowing Prices In Darwin?
Lawn mowing in Darwin typically costs around $45/hr. However, prices range from $40/hr to $60/hr depending on several factors including the size, length, condition and slope of the grass and the frequency required.
Here are some current statistics on Darwin services:
Average Yard Size

187 sqm

Average Mowing Price

$87.39

Average Customer Review

4.8 / 5.0
Frequently Asked Questions
What Is Included In A Standard Booking?
That is your choice! Lawn.com.au offers a broad range of services on top of our general lawn mowing and gardening service. A regular booking is a mowing of your yard and then the edging with a whipper snipper.
Who Will Come To My Property?
Lawn.com.au has a large number of teams and professionals we utilise to provide services. All our teams are fully trained, have a current police check and are fully insured. Based on the time and date of your request, we work to assign the best professional available. If you jump on a recurring service, then we will do our absolute best to ensure that you have the same team every time. This means you know what to expect each time Lawn.com.au arrives.
Can I Skip or Reschedule Bookings?
You can reschedule or cancel any booking for free up until 24 hours in advance of the scheduled day. This ensures that we can keep our team's schedules as full as possible and is a crucial part of keeping our service the reliable one you can trust.
Do I Have To Be Home When The Team Is There?
Not at all. If we require keyed gate access, you can just leave us a key to gain entry and we will take it from there. You can do your own thing while we take care of the lawn mowing for you.
What If I Am Not Satisfied After It Is Completed?
After your service is complete, you will receive an email asking you to rate your booking and provide comments. In the unfortunate circumstance that something has not worked out as you expected, please let us know. We stand by our work! If you are unhappy with your booking, we'll return to make it right. Still not happy? We'll refund the service.
Frequently Asked Questions
Popular Suburbs We Serve In
Darwin, NT
Due to the popularity of our service in your location, we work on a first-come first-served basis.
View Pricing By Entering Your Address: