Get The Best Hedge Trimming Service In Bunbury
Experienced, Safe and Insured
Unmatched Customer Support
Quality Guaranteed
Rated 4.7 / 5 based on 1,000+ reviews






Get The Best Pruning & Hedge Trimming
Bunbury

 Has To Offer

Our overall rating is 4.7 / 5 based on 1,000+ reviews from happy customers

I'm very happy with my gardening visit today and my garden is happy too! Andrew worked steadily, professionally and hard on a hot afternoon completing all the jobs that needed doing and my garden is looking a lot tidier. I have a very low maintenance garden that just needs a tidy up now and then and a prune twice a year usually. I will have no hesitation in coming back to Lawn.com.au next time my garden needs some attention.

The team were hired to cut and shape our very ancient olive trees, both four metres high, and they were excellent. They were very professional and responded to all our requests. We are delighted with the service and will definitely be using them again.
I called Lawn.com.au and explained I needed my backyard cleared of the wild weed growth that had taken over my yard after a wet winter. I was scheduled right away for the following Tuesday.
The guys showed up on time, were very nice and efficient, and trimmed my shrubs beautifully. A very reasonable price and excellent service.
How To Get Started With Lawn.com.au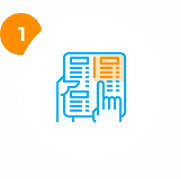 Choose Your Service
Select the date, what you need done, and how often using our simple online booking form.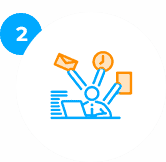 Manage Everything Online
Rescheduling, adding a note to your booking or getting in touch is just a tap, click or text away.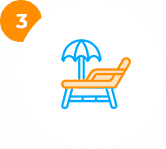 Sit Back and Relax
An experienced, fully-equipped team of lawn care professionals will be there on your selected day – to get your yard looking better than ever.
Services We Offer In
Bunbury
Looking for reliable, convenient, pruning and hedge trimming services in Bunbury? Lawn.com.au makes it easier than ever before to get
tree and hedge services by bringing the plant care industry into the 21st century.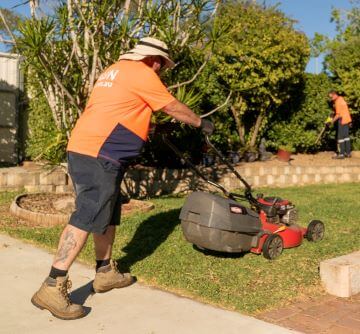 Lawn Mowing
Book your lawn service conveniently through our online platform
Experienced team members who are efficient and reliable
Choose how frequently it needs to be done and adjust it seasonally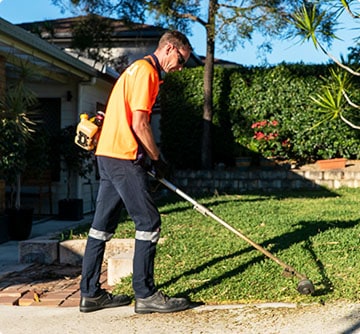 Gardening
Pruning, weeding, fertilising and mulching, as well as full garden clean-ups
Planting and transplanting flowers and shrubs
Raking, sweeping and blowing down
Certified horticulturists available for expert advice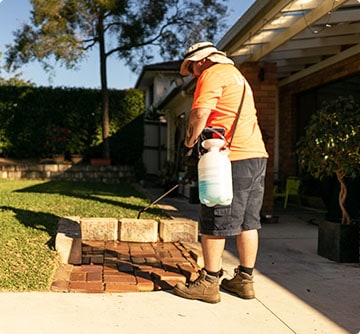 Weed Treatment
We specialise in weed spraying. Whether you have broad-leaf weeds like bindi and clover or grassy weeds like kikuyu or couch, we can treat and remove it for you and allow the plants you love to flourish
Know what weeds you have? Let us know and we can buy the right product or bring the right equipment on hand
Not sure what has your grass struggling? We can identify and handle it for you
Professional Pruning & Hedging In
Albury
Pruning is an essential activity in the long-term shape and health of plants and hedges in your garden. A beautifully trimmed and pruned hedge can provide the perfect feature, backdrop or fencing to your residential or commercial property. Our teams are able to cater to both formal and informal hedges. We can also weed out dead or troublesome branches, shrubs, roots and buds to give your plants the space to shine.
Our Lawn.com.au teams have highly effective hedging and pruning equipment that allows for faster work than you would be able to do with your own equipment. Give our friendly team a call in order to find out how we can get your garden thriving again.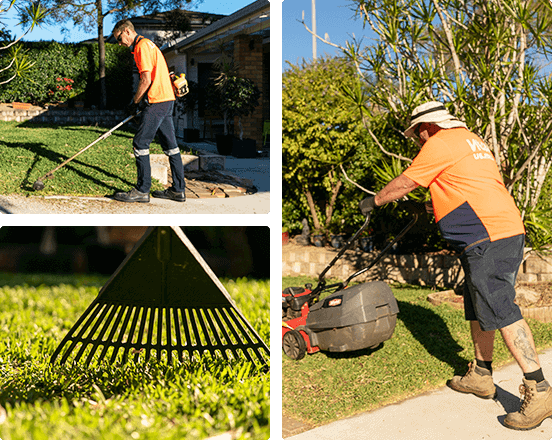 Some Recently Completed Jobs In
Bunbury
We love hearing from clients on how they found our service. Sometimes our (favourite) clients allow us to share snapshots of our proud work.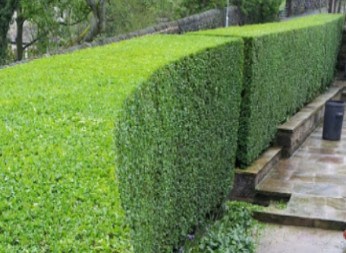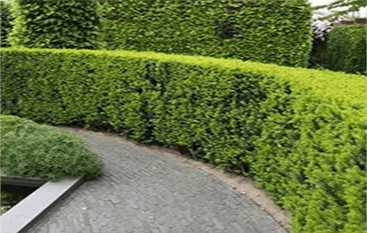 Why Book With Lawn.com.au?
If you're in need of professional hedge trimming and shaping services – we have you covered! With multiple teams across Bunbury, we do our best to find a spot for you even on short notice and get your plants and hedges up to speck. For very tall hedge trimming jobs, we may be able to arrange cherry pickers to shape the tops of hedges. We use accuracy, precision and first-class tools in order to deliver quality results. Our full-time support team is available via text, call or email in order to offer unparalleled service.
Remember, all Lawn.com.au teams are fully trained, have a current police check and are fully insured.
Frequently Asked Questions
What Is Included In A Standard Booking?
Our experienced team will bring all of the equipment (trimmer, sheers, safety step etc) with them. They will typically check in with you before starting and you can elect to have the green waste taken away or left for you.
Are Your Teams Qualified?
Lawn.com.au has a large number of teams who are trained and qualified to cut hedges and prune plants. They have been vetted to ensure quality service and advice.
Can I Skip or Reschedule Bookings?
You can reschedule or cancel any booking for free up until 24 hours in advance of the scheduled day. This ensures that we can keep our team's schedules as full as possible and is a crucial part of keeping our service the reliable one you can trust.
Do I Have To Be Home When The Team Is There?
Not at all. If we require keyed gate access, you can just leave us a key to gain entry and we will take it from there. You can do your own thing while we take care of the lawn mowing for you.
Are Your Teams Insured?
All our teams are fully trained, have a current police check and are fully insured. Having an uninsured contractor on your property handling equipment is the last thing you would want, and we ensure that is not the case.
What Is The Difference Between Tree Pruning and Tree Lopping?
There is a large difference between tree pruning and tree lopping. Pruning a tree is done to enhance tree health and to make the tree stronger. When a tree is lopped, there is no thought or skill in the placement of the cuts – this hinders tree growth and health. Tree lopping significantly weakens trees and should be avoided wherever possible.
Can I Prune My Neighbour's Tree?
Ideally this is something you speak to your neighbour about in the first instance. However, we recommend that you talk to us as your next port of call. We can assess the tree and possibly discuss the situation with you and your neighbour. The top two council complaints and barking dogs and neighboring trees. Council should be your last resort.
Frequently Asked Questions