#1 Hedge Trimming In Campbelltown
Some
Recently Completed

Jobs

Checkout some of our most recently completed local jobs below.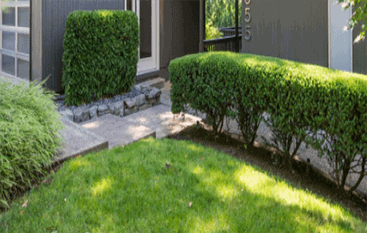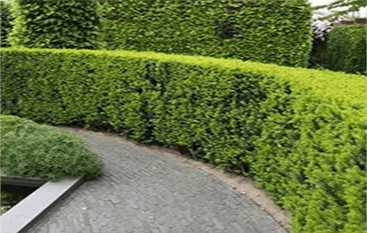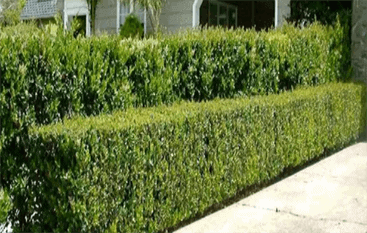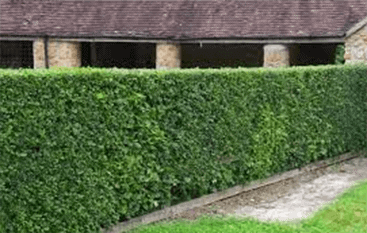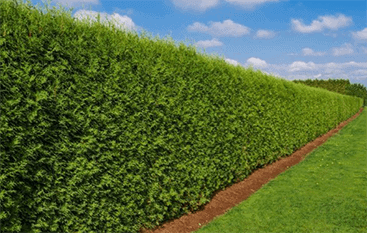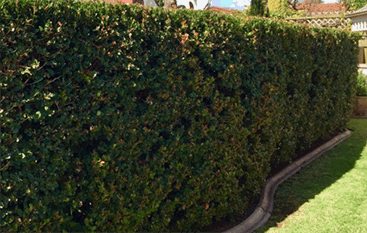 Choose Your Service
Select the day, what you need done, and how often using our simple online booking form.

Manage Everything Online
Rescheduling, adding a note to your booking or getting in touch is just a tap, click or text away.

Sit Back and Relax
An experienced, fully-equipped team of lawn care and gardening professionals will be there on your selected day – to get your hedges and garden looking better than ever.
The Most Reliable Name in Hedging & Pruning
Here's how it works – just go to our website and just let us the service you are looking for, any extras that you need done, when you want us there and anything else we might need. We will then assign your job to one our experienced and highly trained teams of professionals who will arrive on your selected day to get the work done!
Experienced
Lawn.com.au work with only the absolute best teams and professionals in the lawn care and gardening industry. Many of the hardworking people servicing your lawn will have a horticultural or agriculture background. This means we know our grass from our weeds and are ready to help you keep your lawn in top shape!
Convenient
Late nights at work preventing you from pulling out the lawn mower? Too busy taking the kids to school, practices, and playdates to do it on the weekends? We know life can be crazy and unpredictable, and when you're tired and overworked, the last thing anybody wants to do is stand out in that beating Aussie sun and mow the lawn. That is why Lawn.com.au saves you the hassle and gets it done when we say we will.
Reliable
When you schedule a service with Lawn.com.au to come to your property, you can rest assured knowing that someone will be there ready to go on that day. They'll help return your yard to that fantastic state that you remember from when you first moved in!
Flexible
Happy to mow your lawn every week? Great! But if you are moving in or out of your home or townhouse, or having a house party or family reunion – you want your lawn looking better than ever before. With our professional team, we can reccommend a number of improvements to your lawn or garden weeks in advance. This means you can relax and handle the many other things going on in your life, knowing your yard will impress real estate agents, landlords and in-laws alike.
Why Book With Lawn.com.au?
If you're in need of lawn mowing, hedge trimming, weed treatment, garden care or yard clean up services in Campbelltown – we have you covered! With multiple teams we can almost always find a spot for you on short notice and get your yard up to speck. Add in our upfront, flat rate pricing – meaning you don't have to worry about your quote constantly changing. Then tack on our full time support team available via text, call or email – and you have an unparalleled service. 
What Services Can We Offer?
Choose from any of our many services to be able to simply and easily have your garden managed. Unsure what you need done? Just book in to get your lawn mowed and let us know what we should take a look at while we are there and we will let you know what needs to be done.
Lawn Mowing & Edging
All standard bookings include getting your lawn mowed
We will also whippersnipper your lawn edges
Overgrown? Add it is an extra to your booking!
Hedge Trimming
Able to do hedges up to 3m in height
Simple pricing based on height and number
Experienced professionals mean we know how to cut based on species and needs
We can take away the clippings as well
Topiary services available
Weed Treatment
Know what weeds you have? Let us know and we can buy the right product or bring the right equipment to handle it
Not sure what has you grass struggling? We can identify and handle it for you
Anything Else?
Top Dressing
Mulching
Aeration
Gardening
If you have something else, give us a call and lets chat!
Frequently Asked Questions
How Much Does A Hedge Trimming Service Cost?
We make use of flat rate pricing, which means instead of us trying to guess how many hours the work will take - you simply tell us what needs doing and we'll provide a flat rate quote. This allows you to trust that we will get all tasks you require, as we are not limited by time.
What Is Included In A Lawn.com.au Hedge Trimming Service?
That is your choice! We offer a broad range of services on top of our general lawn mowing. You can let us know what you would like, or you can have our experts come inspect and offer suggestions to make your hedges the best in your neighbourhood.
How Do I Book Lawn.com.au Gardeners?
You can easily book your hedge trimming service over the phone 1800 952 423 with our friendly team, or online via our booking form. You can even book from your mobile or tablet on our website. It takes less than 60 seconds to book online.
Do I Have To Be Home During The Lawn Mowing Service?
Not at all. If we require keyed gate access, you can just leave us a key to gain entry and we will take it from there. You can leave a key under the mat, in the mailbox or lockbox - whatever is most convenient for you.
What If I Am Not Happy With The Service?
After your service is complete, you will receive an email asking you to rate your booking and provide comments. In the unfortunate circumstance that something has not worked out as you expected, please let us know. We stand by our work! If you are unhappy with your service, we'll return to make it right. Still not happy? We'll refund the service.
I Have Questions, Who Can I Talk To Before I Book?
PROUDLY SERVING CAMPBELLTOWN, NSW
OUR HEDGE TRIMMING & PRUNING SERVICES IN CAMPBELLTOWN
CONSIDERING A HEDGE CUTTING SERVICE?
Hedge cutting is worth considering. You have the option of doing it yourself (DIY) or hiring professional contractors to cut your hedge. The service is important because of many reasons. It's popular with property owners who want clearly defined exterior boundaries with their neighbours. The success of any hedging project depends on the amount and quality of planning involved. The equipment used for this work also plays a crucial role in its success.
Whether you do it alone or hire a professional, the work will need these tools:
Shears
Ladders
Hedge trimmer (petrol or electric)
Cordless cutter
It's important to know the right time for this project. Clipping is recommended immediately after you plant. Afterward, you would have to keep trimming or cutting it at least twice each year – spring and summer. Some species are too aggressive. For these, it's advisable to do the trimming at least twice or thrice a year, especially during the growing season. It's important to cut from a vantage point that gives you the perfect view of your progress.
Hedging, like mowing your lawn, has many benefits, which include the following:
It enhances safety
It's environmental friendly
It promotes plant health
Adds value to the property
Improves the property's curb appeal
It's perfect for improving structure and stability of the bushes
It's an ideal solution for taming gardens that grow wildly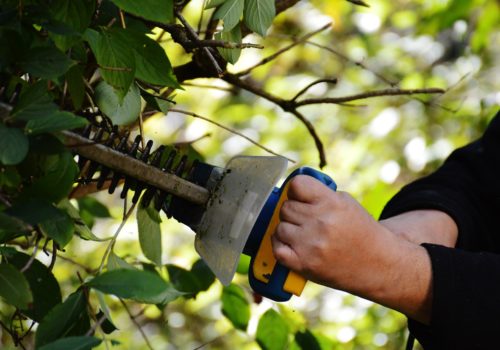 THE BENEFITS OF USING A PROFESSIONAL
DIY is fine. It saves you money and allows you the opportunity to improve your skills. However, it does not compare to professional hedging in by any means. Yes, you pay more to have your work completed by an experienced professional. But, that's probably the only downside. Professional services leave you with bushes that are done properly, thus more beautiful compared to the bland walls, artificial structures, and unsightly fences.
Professionally trimmed gardens are worth the money. You're guaranteed to increase the curb appeal of your property manifold. These services guarantee you a garden that is attractive to look at without sacrificing your need for privacy. Furthermore, professionals also take care of the green wastes produced after each booking. 
Needless to say plants come in different varieties. Each variety has unique characteristics. Each variety requires a different way of being trimmed. There's a possibility that you would use the same approach with all varieties; thus, leaving you with poorly trimmed hedges. A professional, on the other hand, knows what it takes to trim each different variety. The professional knows and uses more than one technique to leave your property with a well-maintained garden.
Using specialised equipment is essential doing completing the job the first time. With well-maintained and sharp tools, contractors guarantee you more. Furthermore, the tools don't destroy your garden. If anything, these tools trim the hedges at the right height to give them a chance of growing healthy and strong within no time.

FORMAL VS. INFORMAL HEDGES
All of them belong belong in three main categories, which are:
Formal
Semi-formal
Informal
Formal style is not only neatly trimmed, but also symmetrically shaped. In fact, they are among the most common from the aforementioned three categories. Often they are created using one species. They have a height of between 1ft and 6ft. Several of these varieties are also taller than 6ft. Examples include boxwoods, hemlock, yew, and holly. 
On the other hand, informal styles refer to those which are rigid and geometric-shaped. They tend to be more casual. They are not uniformly trimmed. Parts of these might be short while the rest is tall. It's a perfect style in a cottage or natural gardens. The emphasis here is on a loose form. These comprise a mix of various plants. Creating informal ones isn't hard as you only have to mix several different plants. It's possible to create informal hedges from:
Lavender
Santolina
Junipers
Weigela
Oleander
Photinia
Osmanthus
For their part, semi-informal are a cross between formal and informal. It's common to find them composed of a variety of different plants or a single species. The main difference with the other categories is the large leaves, which stand out separately. The leaves are not part of a huge mass. Overall, the plant form associated with semi-informal is less rigid. Examples of these include firethorn, photinia, and English laurel.
HOW TO DO YOUR OWN MAINTENANCE
Hedges are plants just like any other. Therefore, they need everything that other plants need. They need to be watered and fed. Importantly, they also need pruning and regular maintenance to keep them in excellent shape and attractive. Pruning helps to promote healthy growth. Well-maintained gardens are a beautiful sight. If you're going to surround your property with screening plants, then you better learn how to maintain them, so they continue looking pristine.
It's fine to shear but only if you know how to do it. One of the worst mistakes you can make is opting to shear without first pruning them by hand. Pruning by hand ensures that you surround your property with a garden that grows well because they receive proper sunlight. Invest in some bypass hand pruners. Use them at each shearing to create space for air and light to be well distributed throughout the hedges.
Secondly, learn to prune at the right time. Late winter is the perfect time for this sort of work as the plants are not only dormant but also yet to produce buds. Next, shape them correctly. The best shape is one in which the top is narrower compared to the bottom. Your goal, therefore, is to confirm that the bottom is and remains wider. A V-shaped hedge is bad; an A-shaped one is the best. Do this, and you will have healthy and beautiful gardens surrounding your property.