As New South Wales' second-largest city, Newcastle is becoming an increasingly popular destination for tourists. The city offers access to long stretches of coastland and a range of urban sites and activities. If you're heading to Newcastle, we've compiled a list of five "must-dos" in this fascinating city.
1. Visit Fort Scratchley
Fort Scratchley is one of Australia's most notable military bases. Originally built in the 1880s, the fort is now a popular tourist attraction with Newcastle residents and visitors alike. It sits atop raised ground in Newcastle East, and its structure runs along the picturesque coastline.
Fort Scratchley was initially built to protect the nation from a potential Russian invasion. You can now take guided tours of the structure and explore its grounds with your family. If you're looking to enjoy some Australian history, it's hard to find a better day out.
Even if you're not a history fanatic, this is a fantastic day trip that offers panoramic views of the ocean and the city. It's also a favourite spot for whale watchers at specific times of the year.
2. Go Whale Watching
While you can view whales from Fort Scratchley, wildlife enthusiasts also go whale watching on guided tours. If you want to get up close and personal with some of the largest creatures on earth, some boats take families out in search of the migrating whales.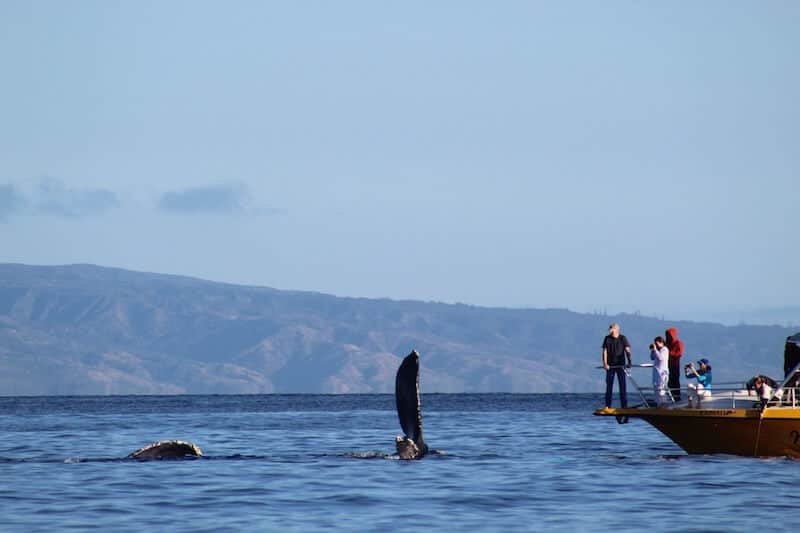 It is a fun and memorable event for the whole family, and it offers a more exciting whale watching experience than viewing from the shoreline. If you're ready for a real coastal adventure, this is a must-do in Newcastle.
3. Check out Blackbutt Reserve
Blackbutt Reserve is Newcastle's most renowned nature and wildlife reserve. In 180 hectares of land, it's easy to find yourself lost in nature, with the bushland and animals within this unique park. Blackbutt Reserve offers an enjoyable day out and an excellent educational experience for young children too.
4. Head to the Wine Region
Newcastle benefits from its proximity to one of Australia's most famous wine regions—Hunter Valley. If you're taking a trip to Newcastle with adults, then wine sampling in Hunter Valley can be an awesome way to spend an afternoon. If the weather permits, there are plenty of excellent outdoor vineyards and restaurants scattered throughout the region.
If you don't want to drive yourself to Hunter Valley, local tour operators take groups into the region. It is a popular weekend activity for many Newcastle residents.
5. Hit the Beach
As with most coastal cities in Australia, Newcastle provides access to some of the world's best beaches. Whether you head to Dudley Beach, Merewether Beach, or any other beach near Newcastle, you'll benefit from long coastlines and beautiful rock pools.

There's no better way to enjoy the outdoors in Newcastle than to head to the beach. Pack a picnic blanket, take some food, and enjoy a full day out in the sunshine with your family.
It's Time to Enjoy Newcastle
There is no shortage of sites, tours, and activities to enjoy in Newcastle, and there's never been a better time to enjoy the city. Make sure to check out the "must-dos" on our list the next time you visit the region.
If you're looking for a local provider for lawn mowing in Newcastle, contact us today.