The Top Things To Do On The Gold Coast
If you're heading to the Gold Coast, you're probably looking for some sun and relaxation. As one of Australia's most popular resort destinations, the Gold Coast is famous for its long beaches and outdoor activities. If the weather is perfect, there's no shortage of great options for you and your family.
Below, let's take a closer look at some of the best things to do while visiting the Gold Coast.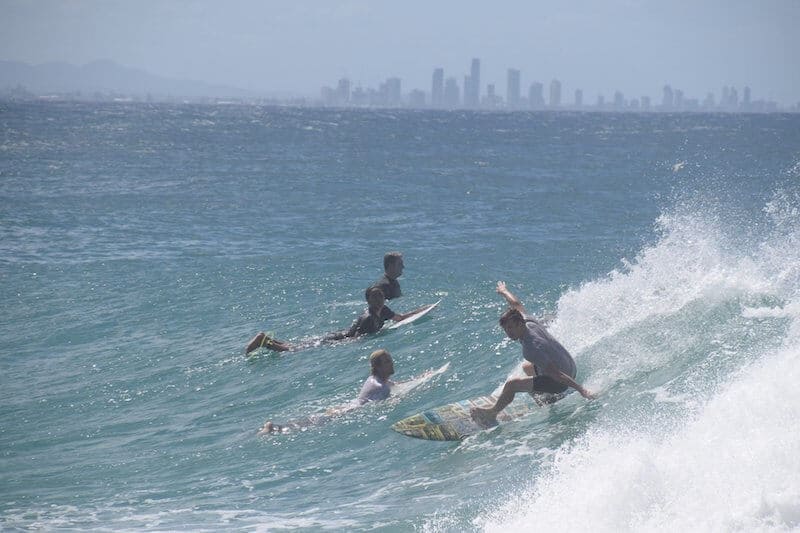 Enjoy The Amazing Beaches
Choose from a number of impressive Gold Coast beaches such as Dreamtime Beach, Froggies Beach, Greenmount Beach, Main Beach, Mermaid Beach, Palm Beach, Snapper Rocks Beach and Surfers Paradise to name just a few.
You're truly spoiled for choice when it comes to great beaches at the Gold Coast!
Whether you're looking to bask in the sun, paddleboard, bodyboard or get in some challenging surfing, there's a beach for everyone.

Currumbin Valley Rock Pools
The falls at Currumbin Valley makes for a refreshing treat. You can access these rock pools via trails in the forest. Heading out for a walk among the greenery is a nice change if you've been spending lots of time on the beach.
Refresh your tired body with a quick swim and drink in the spectacular view of your surroundings.

Take In A Burleigh Beach Sunrise
While most beaches around the world brag of magnificent sunsets, Burleigh Beach is famous for its beautiful sunrises. Sunrise here is a marvellous sight and the main event. Its golden hue at the crack of dawn entices many tourists to wake up in the early hours to witness the unfolding of a new day. The view is even more impressive from the top of the hill!
Go To The Gold Coast Regional Botanic Garden
If you want to enjoy the outdoors without leaving the city, the Gold Coast Regional Botanic Garden is your best option. While you won't need any hiking experience to walk through the garden, it still offers plenty of space to explore. There are also some excellent ponds and waterways to explore inside the premises.

See The Animals At Currumbin Wildlife Sanctuary
For over 70 years, Currumbin Wildlife Sanctuary has been one of the Gold Coast's most popular outdoor destinations. This zoological garden and sanctuary play home to some of the region's most exciting wildlife and plants. It's a suitable day out for visitors of all ages.
While it does cost money to enter, there is a range of shows, animal exhibits, animal encounters, and educational opportunities on offer. This sanctuary is undoubtedly one of Australia's best wildlife hubs.
Now that you have the top recommendations for what to do on the Gold Coast, you better get going! There is no shortage of adventures to go on.
If your yard needs some attention while you're our exploring, our lawn care professionals on the Gold Coast can help you out. Contact us today for a free quote.