#1 RATED GARDENERS REDLAND BAY

Some
Recently Completed

Jobs

Checkout some of our most recently completed local jobs below.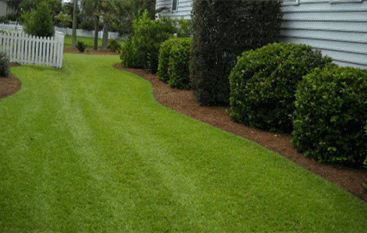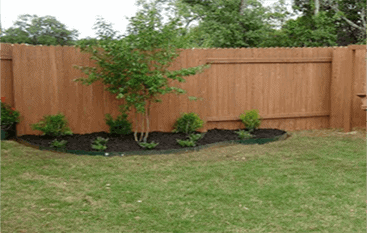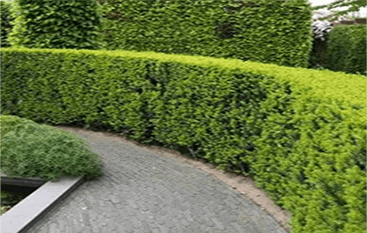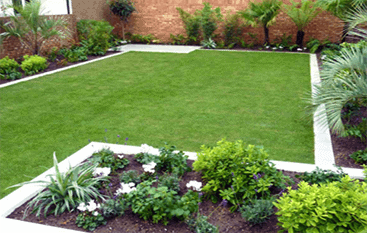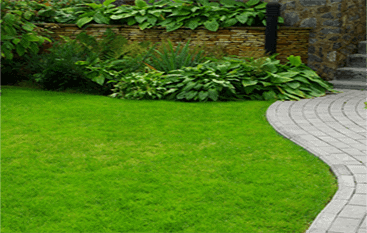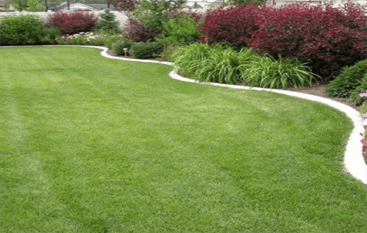 How Lawn.com.au's Gardening Works

Choose Your Service
Select the day, what you need done, and how often using our simple online booking form.

Manage Everything Online
Rescheduling, adding a note to your booking or getting in touch is just a tap, click or text away.

Sit Back and Relax
An experienced, fully-equipped team of garden care professionals will be there on your selected day – to get your place looking better than ever.
The Most Reliable Garden Maintenance Services Redland Bay
Here's how it works — jump over to our booking form and let us know how large your lawn is, any extras that you need done, and when you want us there. We will then assign your job to one our experienced and highly trained teams of professionals who will arrive on your selected day to get the work done!
Experienced
Lawn.com.au work with only the absolute best teams and professionals in the lawn and garden care industry. Many of the hardworking people servicing your yard will have a horticultural or agriculture background. This means we know our grass from our weeds and are ready to help you keep your lawn in top shape!
Convenient
Late nights at work preventing you from pulling out the lawn mower? Too busy taking the kids to school, practices, and playdates to do weeding on the weekends? We know life can be crazy and unpredictable, and when you're tired and overworked, the last thing anybody wants to do is stand out in that beating Aussie sun and mow the lawn. That is why Lawn.com.au saves you the hassle and gets it done when we say we will.
Reliable
When you schedule a service with Lawn.com.au to come to your property, you can rest assured knowing that someone will be there ready to go on that day. They'll help return your yard to that fantastic state that you remember from when you first moved in!
Flexible
Happy to have your home or workplace serviced every week? Great! But if you are moving in or out of your home or townhouse, or having a house party or family reunion – you want your lawn looking better than ever before. With our professional team, we can recommend a number of improvements to your lawn or garden weeks in advance. This means you can relax and handle the many other things going on in your life, knowing your yard will impress real estate agents, landlords and in-laws alike.
Book The Best Gardening Services In Redland Bay Today!
If you're in need of lawn mowing, hedge trimming, weed treatment, garden care or yard clean up services – we have you covered! With multiple teams we can almost always find a spot for you on short notice and get your yard up to speck. Add in our upfront, flat rate pricing – meaning you don't have to worry about your quote constantly changing. Then tack on our full time support team available via text, call or email – and you have an unparalleled service. 
What Services Does Lawn.com.au Offer?
Choose from any of our many services to be able to simply and easily have your garden managed. Unsure what you need done? Just book in to get your lawn mowed and let us know what we should take a look at while we are there and we will let you know what needs to be done.
Lawn Mowing & Edging
All standard bookings include getting your lawn mowed
We will also whippersnipper your lawn edges
Overgrown? Add it is an extra to your booking!
Hedge Trimming
Able to do hedges up to 3m in height
Simple pricing based on height and number
Experienced professionals mean we know how to cut based on species and needs
We can take away the clippings as well
Weed Treatment
Know what weeds you have? Let us know and we can buy the right product or bring the right equipment to handle it
Not sure what has you grass struggling? We can identify and handle it for you
Anything Else?
Top Dressing
Mulching
Aeration
Garden Clean Up
If you have something else, give us a call and lets chat!
Frequently Asked Questions
What's included in a service?
That is your choice! We offer a broad range of services on top of our general lawn mowing. That said a standard booking is a mowing of your yard and then the edging with a whipper snipper.
Who will come to my place?
Lawn.com.au has a number of teams and professionals we utilise to provide services. Based on the time and date of your request, we work to assign the best professional available. If you jump on a recurring service, then we will do our absolute best to ensure that you have the same team every time. This means you know what to expect each time Lawn.com.au arrives.
Can I skip or reschedule bookings?
You can reschedule or cancel any booking for free up until 24 hours in advance of the scheduled day. This ensures that we can keep our teams schedules as full as possible and is a crucial part of keeping our service the reliable one that households everywhere can trust.
I need more help
If you need additional assistance, feel free to send us our message or give us a call!
PROUDLY SERVING REDLAND BAY, QLD
At the southern end of Redland City, in Queensland is where the Redland Bay Township is found. It is some 22 miles south-east of Brisbane. Redland Bay gets its name from the bay it sits on which is part of the larger Moreton Bay. Talwalpin was the name for Redland Bay area given by the Aboriginal people after the widespread cottonwood tree in the area.
Since the entry of the first European settlers in the mid-19th century, the suburb largely remained a fishing and farming area until the mid-20th when some farms became subdivided and improved transport infrastructure provided residents with a way to commute the 22 miles to the Brisbane CBD. The Redland Bay township has for a long time been the port for vessels that shuttle the bay islands. These islands include Lamb Island, Karragarra Island, Macleay Island, North Stradbroke Island and Russell Island.
Redland Bay attracted settlers due to its pleasant climate and volcanic soil as was established by most settlers. The redness found in the Redland Bay soil is derived from iron oxides that were present in the lava that erupted from a volcano a million years ago in northern New South Wales which is some 100 kilometers to the south.
How To Choose Professional Gardening Contractors
Taking care of the gardens at your property is office is seriously tough going.
Once the three thirtyitis kicks on a Friday afternoon, most us have already clocked off and are in weekend mode. Sport, groceries, heading to the pub or watching some tellie certainly rank high on the list of preferable things to do with your spare time.
Tending to the garden… let's just say it doesn't really make the cut. No offence to all of us who love spending our days in the steaming hot sun, but most people don't love hauling dirt, lawn mowers and hedge trimming equipment across the yard.
You might not get overly excited about weeding or soil aeration, but we know some mighty fine weirdos who do.
For a reasonable and fair investment, you can relax on the weekend instead of being jaded to mow the lawn by your partner. Of course, we offer way more than just a lawn mowing service. No self-respecting gardening company is going to leave the edges untrimmed and the hedges looking shabby!
Our services are top notch and you will feel proud as you look over your 5-star yard once Lawn.com.au are done. Unlike other home maintenance companies, we get the job done right every single time. No matter what shape or size your yard is, our team has you covered.
Not sure if hiring a garden care service is for you? Give us a call today to find out. Our team is the go-to choice for your gardening company Brisbane.
Make Garden Cleanup Fast, Easy, and Affordable
If you live in Brisbane, then you are in luck because Lawn.com.au has teams serving the inner city and outer surrounding suburbs. That means we have someone nearby who can get your yard fixed up in a flash.
Booking with us through our online system couldn't be easier. Simply enter your details in our online form, including the time and date you want our team to do the work. After this, you will need to decide your level of service. Select the number of hours you would like us to spend on your yard, as well as any extra services needed. This could include hedge trimming or weed treatment.
You will be given a final price for the services you have selected. Unless more time or extra services are approved by you, this cost will not change. What you see is what you get. You will then pay right on the Lawn.com.au site so you don't have to deal with it on the day of service. If you want a regular service schedule, we offer discounts!
Lawn.com.au is so confident that you will have a great experience that we guarantee all our yard work. If ever you are unhappy, contact us and we will make it right. You could keep on wasting those weekends outside pushing a mower or try a company that cuts corners or cheats you on price. Instead, work with Lawn.com.au and get amazing service at a competitive price.
Ready to strike gardening off your weekend to do list? Here's how to book a time with one of our professionals now.