TRUSTED LAWN MOWING ATTADALE
Some
Recently Completed

Jobs

Checkout some of our most recently completed local jobs below.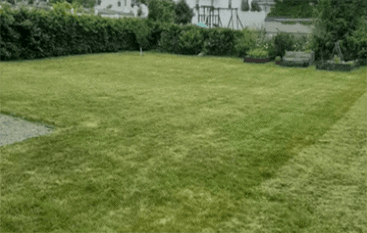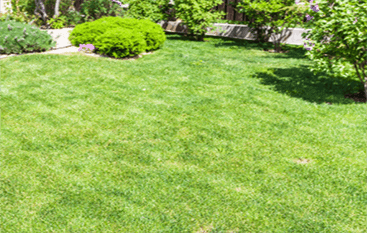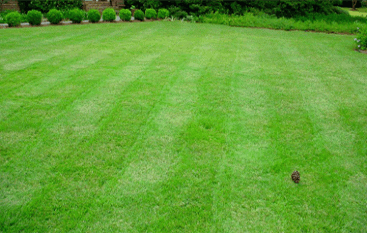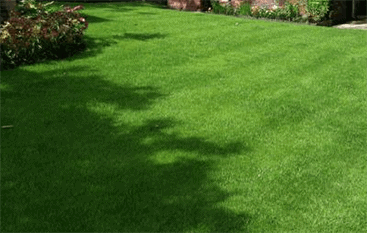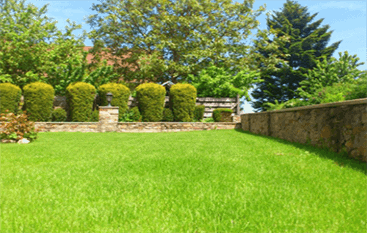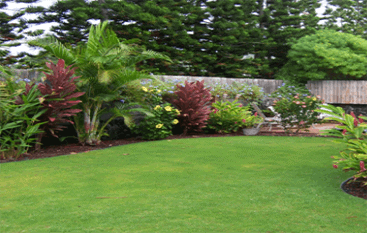 Choose Your Service
Select the day, what you need done, and how often using our simple online booking form.

Manage Everything Online
Rescheduling, adding a note to your booking or getting in touch is just a tap, click or text away.

Sit Back and Relax
An experienced, fully-equipped team of lawn care professional will be there on your selected day – to get your lawn looking better than ever.
The Most Reliable Lawn Mowing Services Attadale
Here's how it works — jump over to our booking form and let us know how large your lawn is, any extras that you need done, and when you want us there. We will then assign your job to one our experienced and highly trained teams of professionals who will arrive on your selected day to get the work done!
Experienced
Lawn.com.au work with only the absolute best teams and professionals in the lawn care industry. Many of the hardworking people servicing your lawn will have a horticultural or agriculture background. This means we know our grass from our weeds and are ready to help you keep your lawn in top shape!
Convenient
Late nights at work preventing you from pulling out the lawn mower? Too busy taking the kids to school, practices, and playdates to do it on the weekends? We know life can be crazy and unpredictable, and when you're tired and overworked, the last thing anybody wants to do is stand out in that beating Aussie sun and mow the lawn. That is why Lawn.com.au saves you the hassle and gets it done when we say we will.
Reliable
When you schedule a service with Lawn.com.au to come to your property, you can rest assured knowing that someone will be there ready to go on that day. They'll help return your yard to that fantastic state that you remember from when you first moved in!
Flexible
Happy to mow your lawn every week? Great! But if you are moving in or out of your home or townhouse, or having a house party or family reunion – you want your lawn looking better than ever before. With our professional team, we can reccommend a number of improvements to your lawn or garden weeks in advance. This means you can relax and handle the many other things going on in your life, knowing your yard will impress real estate agents, landlords and in-laws alike.
Book The Best Mowing Attadale Today!
If you're in need of lawn mowing, hedge trimming, weed treatment, garden care or yard clean up services – we have you covered! With multiple teams we can almost always find a spot for you on short notice and get your yard up to speck. Add in our upfront, flat rate pricing – meaning you don't have to worry about your quote constantly changing. Then tack on our full time support team available via text, call or email – and you have an unparalleled service. 
What Services Can We Offer?
Choose from any of our many services to be able to simply and easily have your lawn managed. Unsure what you need done? Just book in to get your lawn mowed and let us know what we should take a look at while we are there and we will let you know what needs to be done.
Lawn Mowing & Edging
All standard bookings include getting your lawn mowed
We will also whippersnipper your lawn edges
Overgrown? Add it is an extra to your booking!
Hedge Trimming
Able to do hedges up to 3m in height
Simple pricing based on height and number
Experienced professionals mean we know how to cut based on species and needs
We can take away the clippings as well
Weed Treatment
Know what weeds you have? Let us know and we can buy the right product or bring the right equipment to handle it
Not sure what has you grass struggling? We can identify and handle it for you
Anything Else?
Top Dressing
Mulching
Aeration
Gardening
If you have something else, give us a call and lets chat!
Frequently Asked Questions
What's included in a service?
That is your choice! We offer a broad range of services on top of our general lawn mowing. That said a standard booking is a mowing of your yard and then the edging with a whipper snipper.
Who will come to my place?
Lawn.com.au has a number of teams and professionals we utilise to provide services across Brisbane. Based on the time and date of your request, we work to assign the best professional available. If you jump on a recurring service, then we will do our absolute best to ensure that you have the same team every time. This means you know what to expect each time Lawn.com.au arrives.
Can I skip or reschedule bookings?
You can reschedule or cancel any booking for free up until 24 hours in advance of the scheduled day. This ensures that we can keep our teams schedules as full as possible and is a crucial part of keeping our service the reliable one that households everywhere can trust.
I need more help
If you need additional assistance, feel free to send us our message or give us a call!
PROUDLY SERVING ATTADALE, WA
Attadale is one of the suburbs of Perth, Western Australia, located 9 kilometres away from the city centre. The neighbouring suburbs are Swan River, Bicton, Palmyra, Melville and Alfred Cove.
This riverside suburb has a beautiful setting on the southern bank of Swan River, nestled between Fremantle and Perth CBD. The foreshore is pretty wide, and here you can find green open spaces that are just perfect for outdoor activities.
In the north, near Burke Drive, is Point Walter with its dog-friendly spaces. Attadale Reserve stretches on a wide piece of land near the river, with its unique vegetation and landscape. The adjoining Alfred Cove and Attadale Cove Nature Reserves are between Burke drive and the river banks too.
This suburb has a few other parks worth visiting inland, like Ern Stapleton Reserve, Wal Hughes Reserve, Harry Sandon Park and Mick Jahn Reserve. The inhabitants also benefit from two primary schools, one state-run and one Catholic, and a college.
There are various shops, retail stores, commercial developments, accommodation, cafes and restaurants scattered throughout this suburb. Some of them can be found on Canning Highway, which borders Attadale in its south, connecting it to its neighbours and other prominent locations in Perth.
How To Choose Professional Contractors
Taking care of the grass on your property is hard work.
By lunchtime on a Friday, most of the country is pretending to work as they start to plan the weekend. Fishing, shopping, going to the pub or watching the footy features high on many lists.
Lawn mowing fails to make the cut. I mean, who wants to spend valuable downtime trudging up and down the yard cutting grass?
You might not want to mow the lawn, but we know some weirdos who do.
For a reasonable fee, you can relax on the weekend instead of being nagged to mow the lawn by your partner. Of course, we offer way more than a lawn mowing service. No self-respecting lawn mowing professional is going to leave the edges untrimmed and the hedges looking shabby!
Our yard services are top notch and you will feel proud as you survey your 5-star yard. Unlike other yard maintenance companies, we get the job done right every time. No matter what size or shape your yard is, our team has you covered.
Not sure hiring a lawn care service is for you? Give us a call today to find out.
Maintain a Beautiful Yard Without Having To Lift a Finger
Why are we so obsessed with crafting the perfect lawn for our customers? Well, it all started on a morning drive through our very own suburb.
The lawn is the ultimate symbol of suburbia. Think of the advertisements you see for a new housing estate. They usually involve a young couple standing on a manicured lawn in front of a perfect house, showing off big, perfect smiles.
On my drive through my own suburb though, I noticed one big problem. The houses seemed nice enough and the people were sufficiently smiley, but the lawns were sad. Far from the manicured ideal, the lawns in my suburb were shabby and poorly kept.
I knew I had to act and bring five star lawns to the people. Everyone deserves to stand triumphantly on their perfect lawn and survey their suburban castle.
I gathered a team that felt the same way as I did and the rest is history.
With our expert care, your front and back yard can look like a million dollars. Our team will come in and do all the hard work, so you don't have to. You can rely on our lawn care experts to show up on time and do the job as agreed every time.
Our unique pricing system uses a flat fee for hours worked or tasks completed – so there's no more messing around with quotes! You will be amazed at how good your lawn looks.
We are well aware that many people find it hard to trust lawn care services after poor experiences in the past. Shoddy operators, known also as 'lawn pirates' often quote way more than is fair, don't show up on time, or can't do the job right.
You can rest assured that our passionate lawn care specialists will get the work done right the first time, every time. They just hate seeing a job done badly and won't rest until everything is complete.
You will be stunned at the results achieved for our affordable flat fees. If you are looking for mowing services Perth be sure to contact us today.
Like we mentioned, we do way more than just lawns. Check out all the other services we offer to keep your yard on point.