One of the advantages of owning a house is that you have a backyard that you can arrange as you like.
You can transform your yard into a cosy space where you can relax, you can create an area to barbecue with friends, or you can build out a pool for the kids. Alternatively, you can build a spectacular garden with a water fountain, gorgeous flowers, and exotic trees: it is all dependent on the space you have, the budget, and the preferred style.
With so many options available it can be difficult to decide on just one- particularly if it's the first time when you are doing such a project. Regardless of whether you want to handle everything yourself, or would rather hire a specialised team, it is recommended to first consult a landscape designer for some personalised ideas.
Can't afford a landscape designer? We understand, which is why we decided to make an expert roundup with professional landscape designers.
Minuca Elena reached out and asked: What are the best landscape design ideas for the backyard? We received a variety of answers that you can read below. We hope that the ideas presented in this roundup will inspire you and that you will find something that you can apply to your own backyard.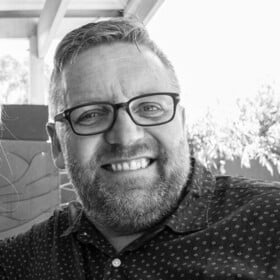 James Dawson Design
One of the best garden ideas is the use of green walls or vertical gardens. They are the ideal way to bring plants into that small garden or courtyard. With the ever-increasing population density within cities and the inner suburbs, the days of the iconic Aussie backyard appear to be drawing to a close. The single home on the quarter-acre block is now replaced with apartments and townhouses. Balconies and "alfresco" voids are becoming the norm. For those in apartment buildings, a garden might consist of a pot plant, a window box, or a small balcony. In the suburbs, townhouses offer an "al fresco" dining area that devours any remaining garden space.
To counter this, more inventive ways to green an outdoor space needed to be devised. One of these greening methods is the Vertical Garden. They are being introduced into the mainstream via various systems (both DIY and ready-made) that can help people increase the amount of plant material within their home without impinging greatly on their small outdoor areas. With an ever-increasing number of systems being introduced to the domestic market, some research is required when deciding on the right system.
A vertical garden can be a little temperamental and there are lots of elements to consider if you're going to have one that thrives sustainably. Your investigation checklist is as follows.
Energy
Energy costs must also be factored into the equation. For example, a horticultural felt-based system survives with water running up and down its wall every day. If indoors, it may also require artificial lighting, adding to the energy costs. Although the cost can be minimised by choosing low light plants for indoors, it will always be difficult to make an indoor vertical garden truly self-sustainable.
Location
Location is a key factor is where you want to build your vertical garden. Indoor green walls are seen in high~rise apartments and in this case, a modular hydroponic system may work best. Small components allow for ease of installation and removal of soil in your home keeps the system clean.
Light
In my experience, light is the biggest challenge. Not so much the amount of light, but the balance. Getting light to wash across the whole vertical space evenly is the challenge. To assist you can compensate with your plant choice (low light species at the bottom).
Irrigation
Vertical gardens are no different from any other garden, in fact, if you choose a hydroponic type system, water and feed are critical. To add to this if you consider a system that requires a constant flow of water there is a single point of failure at the pump. When the pump dies, so do the plants.
Positioning
An outdoor vertical garden can work well to hide unsightly neighbouring views or introduce plants to a balcony or courtyard. In this case, any system would work, but what comes into play here is an aspect. North and West facing walls will be problematic to sustain as the direct sun can dry out and cook the root system quickly.
Most systems would also require daily watering, especially in summer, unless planted with particularly hardy species. When watering, rainwater is best as it contains many natural nutrients perfect for plants and helps with the feeding. If using a substrate-based system select a good quality potting mix and watering crystals. This will go a long way to maximizing water efficiency. Plant selection is also crucial to further reduce the amount of watering your wall will need. lt's best to consider drought-tolerant plants and with indoor plants, those with low light requirements are best.
Although there is a little more than meets the eye with having a vertical garden, they have enormous health and environmental benefits. Here are but a few: Purify the air & suppress dust, urban farming (veggie and herb gardens), increase the feeling of well-being, reduce stress, & reduce ambient temperature & noise.
Jean-Clement Printemps – Springgreen Landscapes
To achieve a good design for your backyard, you must tell yourself what you want to achieve for your backyard (a functional place, a place where you want to relax reading a book, a place to play with the kids and dogs or just a place to look at) then the type of garden you want to have, Mediterranean, tropical, cold climate, dry, contemporary etc..but most will need to suits the actual climate where you live of course.
Good soil is one of the key factor for a great healthy garden to last which will minimised the amount of water to be used.
A great garden design will need to root the house and flow with the house design to make it work. Colour pallets is very important not only the hard structure around but plants/flowers colours also play with the leaf texture and tone to soften the area, add some sculpture to great a focal point or bright colour object.
Lighting is very important and warm lights is the keys component for a soft lighting in the garden, make sure to create an ambiance with indirect lights but don't overdo it or you will end up in a carpark light type.
Eva Porter – Porter Designs
At Porter Designs we believe everybody's backyard is unique, this means that the best ideas for your space are unique to you. Our 4 top design tips for your backyard are:
Include activities.
Think about what activities you would like to do in your backyard and then included areas for these activities to take place. Your activities may include outdoor entertaining, a place to cook food on the BBQ, an area to grow veggies, and a turf area for playing backyard games with the kids.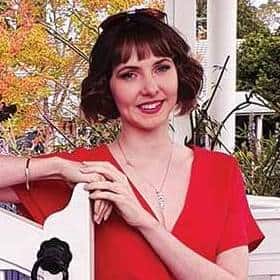 Conduct a site analysis.
Think about are there any views to annoying neighbours you would like to block. Locate your good views, such as the view of mountains on the horizon. During the day notice how the sun moves across your backyard to work out the sunny and shady areas.
Pick a style.
Choose a garden theme for your garden; do you like tropical, formal, arid, or cottage gardens? Then keep your design in your chosen style.
Planting design.
Using your site analysis as your guide pick plants that will thrive in the sunny or shady spots in your garden. Choose plants of different heights, mix trees, shrubs, and groundcovers together to create an interesting planting design.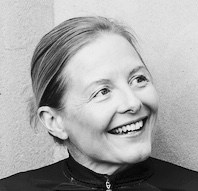 Annabelle Drew
When designing for my clients, it's about tailoring the outcome to individuals, so there would never be one solution to fit all backyards. However, these are my top five backyard design 'tricks':
Hide the Boundaries
By concealing ordinary paling fences and tricking the eye into thinking there is no 'box' enclosure, it allows the space to look and feel bigger. I do this by painting fences a dark colour and plant coverage.
Hide the Utilities:
If you're investing in making your backyard a more beautiful place, why would you want to see your undies on the clothesline, or garbage bins? Installing a decorative wall, screens, or dense planting, these elements disappear, and the focus is on the pretty, not the practical.
Determine Garden Use:
The key in the design process is getting to know the client. Is it a family who wants a pool and lawn area, or a downsizing couple who want low-maintenance cosy corners for aperitifs? Do they BBQ? DO they want to grow their own food? Sit by a fire pit?
Pick the Garden Style:
Over years of experience, I've found garden styles clients most commonly like fall into these categories: Contemporary, Mediterranean, Modern Australian, Traditional and Tropical. Once the style is selected, then plants and materials are specified to suit.
Favourite Plants:
I like to go through the client's 'plant history' and emotional connection to plants. Sometimes it's a flowering shrub at grandma's, or an olive tree grove from their holiday in Greece. This special plant is included so there's an instant relationship between client and garden.
Paul Pritchard Landscapes
Each backyard design becomes an entity within itself and will depend upon many factors including the architecture of the residence, climatic conditions, client wish-lists, and requirements, just to name a few.
When designing a backyard space, we look for how the garden is to be used by the client at the present and what use it will require in the coming years. Australian gardens are such iconic spaces for use with friends and family, creating memories as families grow together. They are places of retreat from hectic lifestyles and areas to spend time away from the hustle and bustle.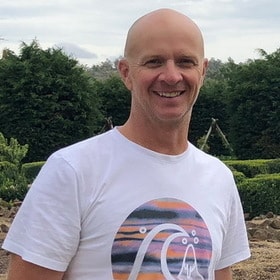 Good design practice takes into consideration such things as; the angles of the sun, where the dog runs its tracks, how the children play and what activities they pursue, focal points from the various rooms of the house and garden, the borrowed gardens of the surrounding properties and many, many more factors. Each garden and client are unique therefore each design should also be totally unique.
When designing, a lot of the best design ideas come from a keenness to innovate and create the unusual and new, whilst aiming to achieve a product that is going to stand the test of time.
Mark Tisdell – MUD Landscape Design
Pay attention to the aspect, there is nothing better than a sun-drenched bench seat in Autumn or a shady spot in summer breezes.
Create visual connections and flow between spaces, this will draw your eye making the space inviting and used more often.
Create informal seating areas whenever possible, a 600mm high retaining wall creates a great seat as does a bank of 3 steps, having informal seating reduces the need for furniture and allows the space to be comfortable for a greater number of people.
Consider the hero shot view, this is the view of the garden that will most often be seen from key living areas within the residence.
Keep it simple, more often than not the best design solution is the simplest one, good design should feel effortless, like it was always meant to be there. This also goes for the material palette, aim to keep your surfaces and materials to around 3 contrasting materials.
Embrace patina, preference textural natural materials and allow them to show their age, you cant stop weathering, its always a good idea to plan for this and enjoy it.
Don't mess with nature. Do your best not to change the way water flows around the site this will save a whole lot of heartache and gumboots.
Hire a professional, if in doubt about DIY get a tradesman in to follow a landscaping maintenance checklist. Landscaping can be heavy and dirty, you will make your money back on chiro bills in the long run.
Aim for foliage texture and seasonal interest within planting schemes, if unsure stick with native endemic plants species they have to evolve to thrive in the local climate and will thrive with very little maintenance if any.
Define edges, it will make maintenance easier and more rewarding and also give you another option for a material texture and layering.
Lisa Shiroff – Leafy Green Landscaping
The best landscape design for a backyard is the one that complements the lifestyle of the people who live there. If there are children, the yard needs a level play area and a shady spot.
When choosing plants for this yard, you need to pick non-toxic ones and think about using perennials like lamb's ears or Acacia 'Cousin Itt' to edge the borders. Both of those plants are fun to look at and soft when tiny legs run by and brush against them.
If the property owners are childless couples who like to entertain, then replace the play area with an outdoor room complete with a flagstone "floor" and weatherproof speakers. Plantings for this kind of space would be more sophisticated with well-groomed statement plants providing interesting blooms throughout the season.
For both properties, privacy might be a concern, so a hedge of Arbor Vitae or privet could be a good idea.
And finally, for a yard that serves empty nesters or retirees who want a place for relaxing and occasional family gatherings, an expanse of lawn and a seating area surrounded by low-maintenance perennials and a few shade trees would be perfect.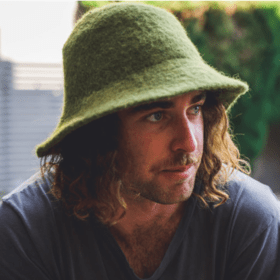 Jay Miers – Moss Boss
I don't believe there is a general set of rules or ideas that apply to each space I set out to transform, there's a multitude of variables inc soil conditions, styles, themes, lifestyle, sunlight, setting/backdrop, existing elements and of course budget that comes into play. I'm a strong believer in using sustainable & natural materials that help create that aged look and give the impression the landscape has been in place for many years.
I think the real craft in landscape design is taking all these variables into consideration and putting forward ideas, plant selection & hardscaping elements that'll suit & thrive in any given area.
Plants are our real colour pallete, like an artist takes to paint. We blend different shades & textures in order to achieve balance and suit the dwelling & surrounds, creating something unique on each project.
One of my favorite landscape elements would have to be utilizing large boulders in the landscape, there's a real art in placing them in a certain way that appears as if they haven't been placed at all & were there in the first place, they're not just for aesthetic purposes but also can help retain on sloped sites, an edge between different materials & blur the lines on hard edges or corners.
One other aspect that I always tell my clients is to choose a theme and go with it, don't try and do too much or it can often become mismatched and look clumsy, choose a handful of plant species that work well together, have similar lighting, watering & soil requirements and plant in masses for impact.
Anthony Spies
Simple planning is essential for most urban backyards. Use good quality structural materials that will weather and age well.
Limit level changes where possible so that there is an adequate level area for outdoor activities.
Australia, in general, has very hot summers so consider summer shade. Research the plant material and choose those plants that suit the soil, elevation, aspect, site location in relation to the sea. The microclimatic conditions and exposure to prevailing winds and soil drainage can have extreme influences and are important considerations.
Use only small trees for urban backyards and locate them away from boundary fences so that they do not become a burden to the neighbours. Trees can have such a positive effect on the environment it is essential, they should be chosen carefully and with the understanding that they will be there for generations. The same consideration should be given to shrubs as it is for trees.
Irrigation can be installed by trained technicians and will provide water effectively so as to ensure a healthy garden This is essential in most Australian gardens. The vast majority of people are not trained or skilled in the maintenance and management of gardens so design urbane gardens with this in mind. Keep it simple.
Gardens, like good wine, should improve with age. Impatience is the enemy of gardens and must be counselled against at all times. Good ideas require good research and diligent planning.
Hala Nassar – Clemson Landscape Architecture
In the age of climate change, global warming and now the COVID-19 pandemic, your landscape needs to work more for you than just simply look appealingly beautiful. Ecosystem services is a term that refers to "the direct and indirect contributions of ecosystems to human well-being. They support directly or indirectly our survival and quality of life."
Backyard landscape design can greatly contribute to supporting biodiversity and habitats for a wide variety of animals, birds and insects. This indirectly improves ecosystem service and contributes to our quality of life.
Some examples of ways to contribute to biodiversity, and thus improving your ecosystem services are as follows:
Using native plant species that are locally resilient
This is beneficial in reducing dependency on chemical pesticides and herbicides to keep them healthy.
Choose plants that provide a continuous bloom season from early spring into late fall
This is great in supporting different pollinators and insects. Night flowering plants will also support nocturnal species of insects including moths. Butterfly shrubs provide habitat and attract beautiful butterflies to your backyard.
Have low maintenance backyards with minimal lawn
This minimizes the need for toxic-chemicals and allows more space for an herb and vegetable gardens. Fruit trees that grow well in the south provide habitats for bird nests.
Before you know it, your yard is not only beautiful, biodiverse, and sustainable, but also a wildlife habitat haven.
Sandhya Sunil – Earth Matters Consulting
The word Backyard suggests the feelings of personal, private, a place where one can relax and be oneself. This then lends itself perfectly to a spill over of activities of the house to the outdoors. In that sense, a backyard is popularly expressed as an extension of the house.
Just as one would hire an architect to design the house, a backyard can be best exploited by a landscape designer/architect.
Some ideas for designing a well-structured backyard:
Multi-purpose and Double duty:
Creating 'garden -rooms' is a technique that helps small spaces appear larger than they are. By extending the journey rather than have the gaze encompass all at once, it extends the space. It can sequence from a regulated space to a more naturalistic looking garden; shade-loving plants to exposed ones. To add space to a small area consider using smooth edges and perimeters, creating a slight downhill slope adds length, and fine textures for depth.
In yards that are constrained, make sure that the elements such as furniture have a multi-purpose. For example, a storage box is a seat; a screen for creating privacy or to hide utilities is also a work of art.
Think in the third dimension:
Making the most of the yard space, don't just limit the design to the ground plane. Think vertical. Fences can be used to support climbers; fruit trees can be espaliered against fences; vertical gardens to give that visual pleasure from the kitchen window.
And that too is possible:
If you love the idea of a pool but think you don't have enough space, go for a lap pool. This can be as tight as 2.5m x6m. With so many techniques for a pool edge, you'd be spoilt for choice. And then again, another type of pool I just love is a natural/bio-filtered pool. Brings on a whole new vibe.
Grading:
Extend the limitations imposed by the boundaries by bringing in-depth & width. This can be done by painting the far wall dark so it recedes, creating multiple layers of plantings, planting larger leaved /lighter coloured plants in the foreground, and finer leaved/darker coloured plants in the background.
Take the eye into every corner to maximise the space available, by placing a sculpture or a majestic plant.
Another trick is to employ MIRRORS to 'extend' the space. The mirror needs to reflect the general garden, the foliage, rather than AN OBJECT.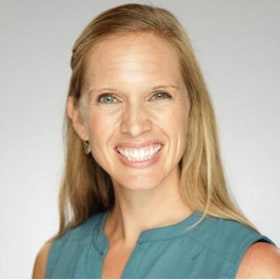 Keri Byrum – Miss Smarty Plants
Some of the best designs I've seen start by placing the turf in a pleasing shape and then use shrubs and flowers to frame that space. This is the opposite way many people start, which is by drawing out their flower beds and spaces for shrubs.
Instead of focusing on the shape of the beds and walkways, focus on the shape of the turf left behind. In addition to looking great, a single patch of turf with clean edges will be easier to maintain and keep healthy.
In most spaces, the "less is more" adage is true; try to keep the different types of plants to a minimum but use them repeatedly. Develop a list of 4-5 plants that seem to grow really well in your area. Try to find plants that flower at different times to help lengthen the flowering season.
If everything that you buy to plant is flowering you may find yourself with a lot of downtime in your landscape. With this list in hand you will be ready to create a more refined, and defined, backyard landscape.
Dave Franklin
Right now is a great time of year to get your backyard ready for Spring. The best landscaping comes from time and preparation and the different seasons bring different challenges and opportunities. You can really make any design work for you if you plan your ideas out and can count on the right equipment to get your backyard looking better than ever.
Laying new turf is a way to give your backyard an instant refresh. Like plants, the type of grass is specific to the area and its best you consult your local turn supplier. Healthy turf that suits your climate will make a world of difference to your backyards overall look. Kennards Hire has all the equipment you need to get the job done, from a rotary hoe to prepare the soil, to a roller to lay the turf.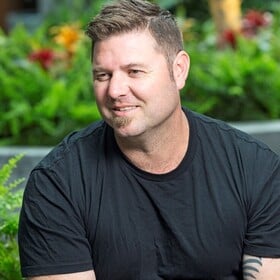 Another element I am loving at the moment is restoration pieces. As we have more time at home it is great to consider some pieces you may already have and how they can be repurposed and given new life.
Using old bits from around the house, a little bit of DIY, and the right tools you can create a feature element of your garden that will truly be a talking point. Old pots are a great project, for example, give them a good clean and you can add paint colours and designs to become the highlight or your garden.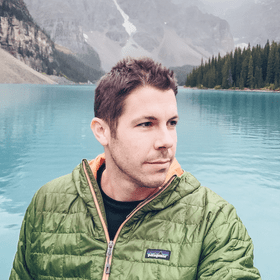 Forrest Webber – Yard Surfer
When thinking of backyard ideas try to think outside of the box and use curves. Curves will give a backyard a rounded feature and are not commonly seen in many backyards, giving it an easy, relaxed appearance.
Another great touch is reddish-brown trees as well as conical-shaped shrubs. For a backyard patio, think of using a grey-brown color scale to brighten up the plants around. Grey tile with dark brown furniture really makes everything pop.
To warm up the space, add a fully functioning outdoor fireplace to put around your outdoor furniture. A great idea is to add a winding grass path around all of your trees and plants. You can use stones and plants to frame both sides of the path.
Jeff Zock – Ryan Hughes Design Build
As outdoor living in any backyard is no longer simply about the architecture, plantings, or elements; it is about the vibe or feel that is created. The best landscape designs contribute to delivering experiences. The desired vibe is different for everyone; but landscapes are integral when forging desired coloration, textures, shade, lighting, and areas for seating, dining, lounging, entertaining, and gathering.
One great design idea includes the use of a variety of plant selections. If a resort vibe is envisioned, palm trees to tropical flowers situated in walled planters are an easy design element. If the vibe is for family relaxation, the plantings can include large expanses of turf for games and gatherings.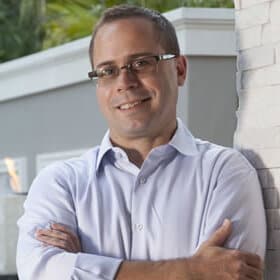 Wall gardens or vertical plantings are a new and exciting landscape idea that can add greenery or succulents to small spaces as well as provide definition within outdoor areas.
In creating an outdoor design, capitalizing on the natural elements that abound is a strategy for success. Whether sun or water, fire, or flora, the use of multiple nature-focused elements within an outdoor space can add drama and create greater overall appeal. Stone fountains to infinity swimming pools, fire pots to rock hearths, there are numerous additions that can be made to any outdoor space to emphasize elements in nature.
Coloration can add to any design. The use of flowering plants and bountiful arrangements can add to the color story of any outdoor space. Colorful planters or planting statuary or art can also add color that will complement the landscape with the furnishings and fabrics adorning the space.
Lighting in a landscape plan can be instrumental in creating preferred outdoor vibes. One client wanted a family space by day; with a nightclub or Las Vegas vibe by night. This was created through the addition of vibrant lighting from plant lights to border light strings around architectural elements. New ideas in outdoor lighting for within not only the landscape but outdoor kitchens to sculpture gardens will also support the desired feel to an outdoor space.
A growing trend in outdoor design also includes the addition of modern technology from performance fabrics to designer hardscapes. By incorporating the latest in modern achievements, unique materials, trending colorways, and textural and landscaping elements, one-of-a-kind outdoor décor are being created.
Another popular trend that is being included in the outdoor design of every size is fire features. Fire tables, fireplaces, and firepots of all sizes and styles are easily added to warm up an outdoor space. Our outdoor living designs comprise original viewpoints; each with a specific purpose and personal appeal. For any homeowner, their vision needs to be incorporated. That may include water, seating, fire, or landscaping elements. The object is to create a space that is a perfect fit for their lifestyle.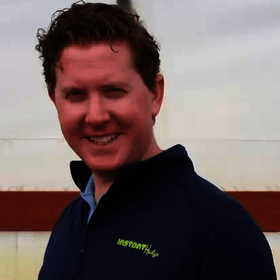 Brent Markus – InstantHedge
For backyard landscape designs you can use hedges for entryways, paths as they maximize space within a property. With the use of well-manicured hedges, you can give the entryway a modern look. Dense, evergreen, easily-maintained Hicks Yew hedges are the perfect choice for low, artistic borders. Beech hedges can be planted in blocks to create patterns to highlight other plants and sculptures as they add beauty, privacy to the backyard. Also, you can use a hornbeam hedge to highlight flowers, herbs, and garden sculptures. You can make your garden more private with a Cornelian cherry (Cornus mas) and dense privacy hedge-like English Laurel.
Short European beech (Fagus sylvatica) will make your backyard more welcoming. Purple beech is a unique hedge that is sure to make an impact in any landscape design! Uniform boxwood hedge will add more beauty by encircling the building.
An evergreen hedge will separate backyard from high-traffic areas and privacy hedges like the yew (Taxus) will make it more private for you. Get an attractive border with Lower boxwood (Buxus) hedges bordering the patio.
Joanna – Gingham Gardens
Determining the best landscape design ideas for the backyard is really up to each individual homeowner or family. There are many places and websites where one can look to get ideas for their backyard landscape, but when it comes down to achieving your dream backyard landscape, here are some things to consider:
The very first thing to consider is budget. Is it in the budget to hire a landscape designer? If so, are you handy enough to do the work yourself, or do you want to hire a landscape company to complete the project?
Perhaps you're an average homeowner and you just want to create a space that's beautiful and inviting, but you don't have a huge budget. So, a landscape designer is definitely not in the budget, nor is a landscape company to complete the work.
The next thing to consider is what kind of backyard space you want. Do you want: a multi-functional space that includes play space, gardening space, a space to entertain? A relaxing, low maintenance space where you can retreat to the outdoors? An old fashioned garden type backyard landscape with meandering paths through vegetable beds and flower beds? Practically speaking, the best landscape design ideas encompass what a homeowner envisions for their backyard to be within the framework of their budget.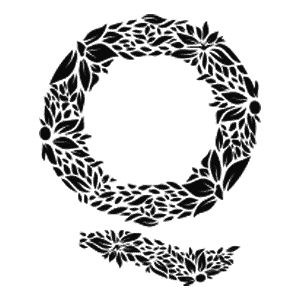 Gerardo Ames – Bacqyard
It depends on the budget of the homeowner, and their design style, their needs. If you are on a tight budget, we suggest focusing on what you already have and improve on it, doing maintenance, mulching, trimming. Try out less expensive things to add on to what you already have (LED string lights give a beautiful, lively look to a dull space, adding plantings to fill in empty areas). If budget is in place to add elements or start from scratch, start with the big things first (pool, patio, retaining walls) and use plantings to soften up the edges and accent or cover certain views.
It's most important to focus on the function of the yard and the look and feel that you want out of it. Adding outdoor furniture will give that final touch to your yard and give it a complete look. Fire pits or water features are a great addition to any landscape design, a fire pit or water feature is a natural way to create a focal point in your design.
Dan Bailey – WikiLawn
I'm going to go with the classic, sensible approach that will suit most backyards. First, go in with a plan. Take measurements, create drawings, and do as much research as possible beforehand. Look for inspiration, determine your budget, then apply all of that when you go shopping for supplies.
Ideally, you should choose a focal point. If you've got an old, towering oak in your backyard you want to build around, keep that in mind. Or maybe you have a deck that's an entertainment space or a pool.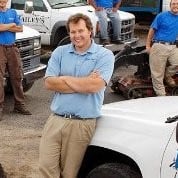 Work outward from your focal point and when planting, plant from large to small. Trees and shrubs help create a backdrop for other plants, so it's important to get them planted first.
Laying sod and mulch is a great idea for many backyards. Sod across much of the space, mulch around smaller plants like flowers. Mulch can give your backyard a more professional look, too, because it allows you to create crisp boundaries between landscaped areas and sod.
When it comes to choosing plants, I'd recommend only picking out a few. 1-2 trees and/or shrubs, then 2-3 flowers. You can always put more in later, but you need to see what your vision looks like in reality, and it helps to have a coherent, cohesive design instead of just cramming as many plants in as possible.

Peter Miller – Gardening Stuffs>
I've been a gardening landscape designer for a long time and when designing a landscape, it's always best to start thinking about what functionality do you want your backyard to have.
Do you want it to be a relaxation space or maybe an area where kids and pets can play in? Focusing on the backyard's functionality will help guide your landscaping decisions.
When designing your yard, one trick you can do to add a modern look to your yard without breaking the bank is to incorporate gravel in spots where plants don't thrive, in pathways, or areas with drainage problems and the like. Gravel is perfect for when you're looking for a cheap but chic garden accent, you can also add some white marbles for an even grander look.
Adding some low voltage lighting fixtures or garden edging is also a great way to boost your yard's aesthetics. And if you're looking for a more luxurious design, adding a koi pond or fire pit will give your backyard a more elegant look.
Melissa Caughey – Tilly's Nest
I think a backyard should be aesthetically pleasing as it is functional and makes use of combining hardscape and softscape features. Definitely consider including a seating area and perhaps a spot for entertaining.
Planters make great use of decorative space and look great filled with annuals. Water features are fun too. Try adding a birdbath. Perennials return each year and in my opinion are a wonderful sight to behold as they return each spring.
Lastly, don't forget to add some pollinator-friendly plantings. This makes your space enjoyable for them as well.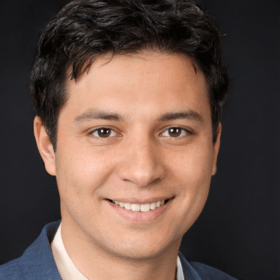 Mark Kay – GearTrench
For people with a little bit of backyard space, there is no greater enjoyment to the owner than the setup of a water garden. A small water garden may contain several different flowers and plants that provide you with wealth and diversity of color.
A well-designed water garden can provide you with the serenity of running streams, beautiful water lilies, and landscaping that offers a zen moment to any Nature lovers. You can start making an artificial pond yourself or hire a contractor based on your backyard location.
The water lilies are a great addition to the water garden, and you should keep the pond narrow so you can enjoy it up close.
The best waterlilies to be grown are Nymphaea pygmaea white and Nymphaea laydekeri rose . You can arrange these in a smaller pond that emits aromatic fragrance at day and night. The pond doesn't have to have just flowers, but you can add several varieties of exotic fish in it. The koi fish is a great addition to have a nicely colored fish in the backyard pond.
You can always place rustic chairs and tables in the backyard to lay down and enjoy the serenity.
Douglas Dedrick
In my experience, there is nothing that ties a backyard together like a water feature with moving water. This aspect of the backyard garden is so often forgotten. Perhaps out-shined by it's "big cousin", the swimming pool. Small ponds are an amazing addition to a backyard landscape. Simply put, fresh running water in a landscape truly invokes a sense of enjoyment and relaxation.
Perhaps people think the cost is too high to install a modest water feature in the backyard. Any it is true, buying a new liner and paying someone to design and install it, can be rather expensive.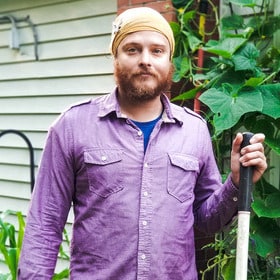 if you have the money, I assure you the upfront cost is money well spent. Best of all, your pond will bring you joy for years and years to come.
If, on the other hand, you are on a budget, and you are vigilant and resourceful. You will most certainly find a means within your budget.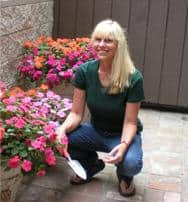 Susan Brandt – Blooming Secrets
Outdoor spaces are meant to be an escape from the hustle and bustle of day to day life and since we're all spending more time at home these days why not turn your yard into an oasis. Nothing says oasis more than the sound of running water. Ponds and fountains not only enhance a landscape but they also help to create a relaxing atmosphere. Water features for any budget are available and even the smallest of spaces can enjoy the soothing sounds of water. You can start off with a birdbath and add to that.
A water garden can even include having fish and colorful, interesting plants including plants you can actually grow in the water. It will also bring wildlife to your backyard.
A water garden can add a new aspect to the landscape of your backyard. A water garden will take more maintenance than many other garden designs so, make sure you do your research before you get started!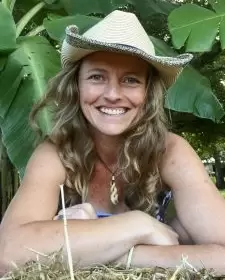 Elle Meager – Outdoor Happens
A current landscaping trend is the rain garden, also called "bioretention facility". In very simple terms, a rain garden is a depressed area on your property where rainwater collects. Rather than it rushing off your property into the stormwater system, it collects in your rain garden and slowly filters down.
Despite going against the trend of "mounding" all your plants, planting low-lying rain gardens means you need to irrigate much less. It can also reduce the temperature around your garden, which is particularly helpful, for example, in cities, where a reduced number of trees and greenery has increased temperatures (the "heat island" effect). It's a great way of landscaping in drier parts of Australia to maximise rainfall when it does actually rain..
One last benefit of the rain garden is the attraction of wildlife. Because rain gardens often stay moister than traditional gardens, you'll find a range of wildlife attracted to it.
Rain gardens let you grow a diverse habitat, with sedges and plants that would normally only grow in wetland conditions. Frogs love visited rain gardens, as do birds and other lizards.
Andy Barker – Garden Zoo
The best landscape design idea isn't just one that will look good but one that will be useful in the longterm and get someone gardening more. For me, the hands-down winner has to be raised beds.
They can be made simply from wood or something as elaborate as recycled Victorian bathtubs. Whichever way you choose to go, humble or creative, after a small initial outlay of time, effort and cost, raised beds, in my opinion, have a return on investment that outweighs almost anything else in landscape gardening.
They are a great way to make your garden look neat and organised. If you're getting on in years, your back and your knees will thank you immensely. If you are a younger gardener they are an investment in your long term health. They will protect your plants from a variety of critters that don't like to climb, such as dogs and deer. They sit above the frost line so you can start planting sooner in the spring. And they will help your soil drain easier in wet conditions.
Yep, raised beds are such a simple and elegant solution to so many issues that reduce the average gardener's enjoyment that I don't understand why they aren't more wildly utilised.
Tatyana Rodriguez – Florence's Flowers
There are many great landscape designs for the backyard, it all depends on the overall theme of your yard and blending it with the style of your house.
I love having outdoor seating. One of my absolute favorites is the pergola. It is very versatile in that you can use different vines to shade it like wisteria (to give it a French cottage feel), grapes, or even passiflora (for a tropical feel).
Another design favorite is to incorporate pops of color through the backyard, making it a statement piece.
It could be anything from a brightly colored planter to shutters on the house. It makes the backyard seem warm and inviting.
Lastly, using fig ivy throughout the design (such as on a brick wall, or on the side of a house but not all houses can handle the ivy). The fig ivy can soften the overall look, and keep things cool and dry.
Billie McInerney – Charlie Carp
When landscaping your backyard, it's important to consider functionality as much as visual appeal. If you are planning on growing vegetables, ensure you choose an area that gets a lot of sun.
If your property has good quality soil, you can plant directly into the ground. If you live in areas with sandy soil you will need to use raised garden beds and introduce high-quality soil. Go the extra mile, and purchase a composter so that you recycle your veggie scraps and get great quality compost in return to add to your veggie patch.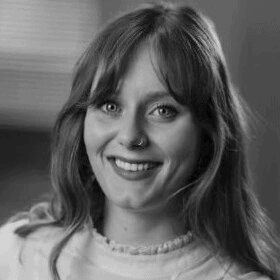 In your garden beds, aim to plant native plants that are suited to your environment. For example, if you live in parts of Australia that don't get a lot of rain, opt for drought-resistant natives. This is will help to reduce water consumption costs. Choose native species that attract bees, as this will help your veggie garden to thrive.
To break up your garden beds for your lawn and pathways, you can add borders. Landscaping borders can include plastic barriers, rocks, curbing or logs for a natural effect. For entertainment, consider sectioning off a part of your backyard for a fire pit. Lay down some pavers or create a gravel or stone layer for your firepit to sit on.
Tina Huffman – Greenhouse Studio
Create an "outdoor room" as a retreat for yourself and those you love. Define the outdoor room with vertical and horizontal structure: Your "floor" can be created with pavers, gravel, concrete, or turf. Low maintenance yet attractive is the goal. It doesn't have to be too expensive and w/ some elbow grease, it can be a satisfying DIY project: brick pavers set in sand rather than mortar for example are beautiful and last indefinitely. Define the "walls" of the room. I recommend a combination of living and built elements. One large shade tree or four small patio trees sited wither in or out of your hardscape creates shade and a welcoming sense of living, green enclosure.
Need more shade until they grow? A patio umbrella with a mobile base that can move with the sun works. (Another great diy project – creating an umbrella/planter base with casters on the bottom, cement surrounding the umbrella pole sleeve with room for soil and plantings spilling out on top.)
Bring the indoors out by furnishing your room with a patio sofa/sectional and a couple of chairs with weatherproof fabric cushions. A combo fire pit with covered top does double duty as a table for holding drinks and roasting marshmallows!
Create planting "layers" with a line of a single species of tall shrub in back, another type of medium shrub in the middle, and small shrubs & groundcovers along the front edge. The repetition of species creates visual harmony instead of a hodge-podge of various plant types. Also, aim for odd numbers – 3,5,7, etc.
Finally, create evening ambiance with festival lights strung along a cable between from a high branch/post and the house. No branches? Hang them near the tops of fence posts and allow them to drape gracefully in between along the fence-line.
Richard Hood – Two Thirsty Gardeners
An easy way to add interest to an otherwise dull backyard is to introduce a container pond. A container pond will bring you all the joy of a fully-fledged pond, but without the backbreaking graft that comes with having to dig a big hole. All you need is a suitable watertight container – old porcelain sinks are a great choice (just remember to seal the plughole before filling) but reclaimed zinc wash-tubs should be top of your list.
Situate your container pond somewhere sheltered as the water temperature in container ponds can rise quickly in full sun which will be detrimental to the plants and animals within. Ideally not under a tree though – unless you enjoy fishing for leaves.
To transform your container pond into a fully-functioning ecosystem, add a mixture of oxygenating plants that help keep the water clear of algae, along with a couple of plants to attract wildlife, and create habitat.
Lorraine Ballato
The best advice for anyone is to design/create your garden space for how YOU want to use it.
For example, if you have young sons who like basketball, set up a hoop with room to maneuver for them to play ball. If you are a person who likes to read, design, and create a shady nook to be able to do that. The avid cook can create an outdoor kitchen and/or dining area to prep/enjoy your meals outdoors.
If you love flowers, create a garden with a succession of bloom for the entire growing season.
Even if your space is shady, you can have an interesting garden of shades of green and yellow, highlighted by differences in texture and seasonal interest. If you have a black thumb and don't want to get your hands in the dirt, design your garden with ornaments and sculptures.
The golfer can just install a putting green. With a large enough space, you can do ALL of the above.
Greg Birch – Gardens of Bacchus
My favourite backyard garden style is the English Cottage Style. Anyone with a small backyard needs to consider this style, but it works for yards of any size. It's characterized by the floral abundance with select hardscape decor – benches, iron fences, ceramic planters. Arbors or trellises with flowering vines are a must. Natural stone pathways or walls are also perfect for this informal, comfortable style.
Plant perennials of all shapes, colors, and sizes to make a classic, old-world scene. Mix different herbaceous rebloomers to your heart's content. Pollinators, such as butterflies and bees, will be regular visitors thanks to these plentiful flowers.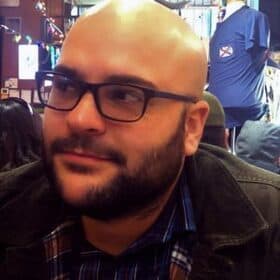 Plant contrasting varieties close and let them grow into each other. Grow tall upright varieties with dense rounded selections, yellow bloomers next to blue. Their differences shine with the English Cottage style.
Woody shrubs are less common in this style, but if there are any, they'll likely be roses. Old world roses elevate this design to new heights. Big, bold rose blooms stand out next to the smaller and more plentiful perennial flowers. Choose a few different types and colors of roses to maximize their impact.
Carrie Williams Howe – Homestead How-To
The most promising practice I have ever learned about when it comes to landscape design is permaculture. Working with Mother Nature instead of against her allows a homeowner to get what they want out of their property without always feeling like they are fighting against external forces.
This means using plants that are native to your region so that they have the best chance of succeeding; helping to encourage the right kind of wildlife and discourage others through what you plant and how you lay things out; using your landscape design to provide food for your family (if you desire).
Rather than building a fence, why not use a native shrub that acts as a fence but is also beautiful to look at? Better yet, plant a row of berry bushes that feed deer on one side and your family on the other. Permaculture practices can also help address pests without harmful chemicals – by planting things that attract beneficial insects you can take care of unwanted bugs.
Your backyard can be a meandering collection of plants that are working together to create an ecosystem that works for your family and for the environment.
Catherine Hughes – Growing Family
I think a generous seating area is a key element of a good garden design. You're going to be spending your leisure time out there, so you need a practical and comfortable place to relax and entertain guests.
Adding a patio area to your outdoor space is a great way to blur the lines between house and garden, and positioning your patio close to the house will make entertaining easier. Use materials that complement the colour and texture of your home's walls to make the transition from indoors to outdoors more seamless.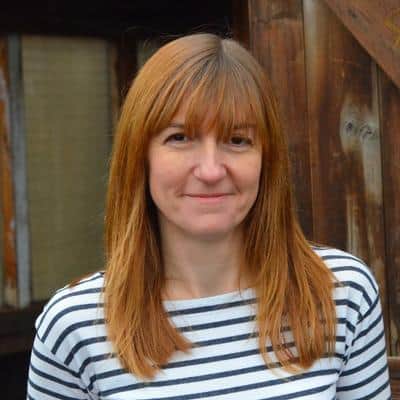 Do consider the location of your patio carefully though; if the space next to your house receives a lot less sun than other areas in the garden, it's worth considering a different location.
A patio is likely to be the part of the garden where you'll spend the most time, so privacy is a key element to consider. If your seating area is overlooked you can incorporate screening into the design to provide you with a more private space.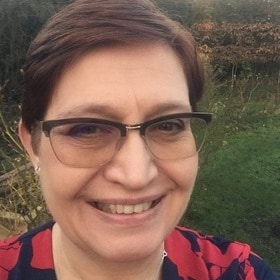 Alison Levey – Blackberry Garden
When designing a backyard space there are a few things I would always want to include: container planting is always a great way to make good use of the space you have.
You can grow just about anything in a container: from roses to vegetables to small trees. Growing in containers means you can move things around if you want to easily and also helps you grow plants that might not otherwise enjoy the conditions of your backyard.
I am increasingly a fan of solar lighting in my outside spaces.
I dislike too many electrical wires in a garden so solar lighting is perfect. It is also much improved from its early days. A loop of pretty butterfly shaped solar lights over a garden arch, or some solar lanterns dotted around the space give interest in the early evening and also make a pleasing sight once it has gone dark.
Randy Schultz – Home Garden and Homestead
I love questions about gardens and landscapes because everyone has such different answers. What are the best ideas for your backyard? That depends on what you want in your garden. The question to ask yourself isn't "What is the perfect design for a garden?" The real question is "What is the perfect design for my garden?" And everyone's answer to that question is going to be different.
What do you want from your backyard? If you want a serene retreat, then create a design that has sitting areas among the types of plants that you love to look at.
If you like flowers, plant perennials, and flowering shrubs. If you love roses, plant lots of rose bushes, and put them in very visible locations so you will see them all the time.
Do you want a yard where you can relax– but you don't have to work too hard to maintain? Then choose plants that are native to your location or are already adapted to your local growing conditions. Plants that love their growing conditions are happier and need far less maintenance than plants imported from areas that have completely different growing conditions.
Do you love watching wildlife? Then select flowering plants that attract birds, bees, and butterflies. Also include some sort of water feature, whether it's a pond, a birdbath, or a fountain. There's no better way to attract wildlife than to provide a place where they can get a cool drink of water.
Do you want to block out the view of the neighbor's house? Plant a row of trees or shrubs to create a natural "green screen" to block noise and visual distractions.
It turns out that the best landscape design ideas for your backyard are the ones you decide upon by asking yourself what your perfect yard would look like.
Depending on each person's budget, priorities, and preference, I am sure there is a solution in this roundup for everybody. If you learnt at least one useful thing from this article, then please share it on social media with your friends and followers!
Roundup by Lawn.com.au: the fastest growing lawn mowing and gardening service in Australia.