Why You Should Use Professional Pruning Services
If you're considering the DIY approach to your hedges, you may be asking yourself, why bother with professional pruning services in the first place? This article breaks down the answer for you with three main reasons to hire the hedge trimming professionals.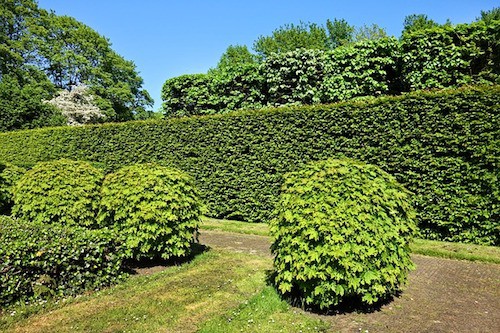 Kerb appeal has to do with the value of your home as an investment asset.
Investing in professional pruning services is a great idea and here's why:
Professional Aesthetics: Not only will your manicured hedges fill you with pride, but a professional aesthetic makes a statement to potential buyers, investors, and the entire neighbourhood. It denotes a level of quality that can only be achieved by a professional touch.

Skill Requirement: Pruning is a skill and experience makes a difference. The level of expertise you employ yourself or through a professional service reflects in the kerb appeal created.
Pruning hedges yourself or hiring a professional both come with costs, including:
The Right Tools: Not only do you need suitable tools, but you need to maintain these tools, too. Pruning your hedges once a year doesn't produce the same results as monthly care, either. Sourcing the work to professional pruning services means not having to invest in expensive tools.

Expert Maintenance: If you haven't trimmed your hedges in some time, or if you have considerable up-front work to tackle, the costs will be higher. Maintenance keeps the shape and state of your hedges in check to avoid later costs for labour and equipment. Expert maintenance also means your hedges look their best year-round.

Safety Concerns: Personal safety is a huge issue for DIY projects. The statistics reported for injuries in this kind of work would surprise you—who likes to admit to a hospital visit because of a hedge-pruning accident? Stay safe, hire a professional.
The benefits imparted by professional pruning services outweigh the costs. It's a simple choice for both time, money, and results. Here's why:
Quality Assurance: DIY jobs usually take longer than expected, and rarely match up to the professional outcomes. You don't just want quality; you want continuous and assured results. Professional pruning services bring the expertise to maintain tree health and appearance on a consistent schedule.

Don't Get Your Hands Dirty: If you've pruned hedges before, you know the amount of work involved. Be prepared to shape your hedges, know when to prune different species, maintain the overall health and appearance, and be familiar with the proper pruning techniques for specific tasks. Leave it to the professionals, and you'll save yourself a lot of trouble.

Liability Protection: Most licensed arborists and tree pruning services have liability insurance, but most lawn and garden services do not. Unless you're a master at predicting how tree branches fall, you will do well to go with insured, experienced professionals.

Neighbourhood Popularity and Peace of Mind: Set a positive trend in your neighbourhood. You'll earn respect and admiration for having professionally maintained hedges.