How Professional Gardeners Can Help Your Yard
It's not impossible to make your lawn the most beautiful one in your neighbourhood by yourself. But the amount of time, work, and money you'll need to achieve such a goal should make you think twice about it. 
So, before you decide to dedicate a sizable portion of your weekends and your paycheck to DIY lawn care, here's why you should consider letting professional gardeners do it instead.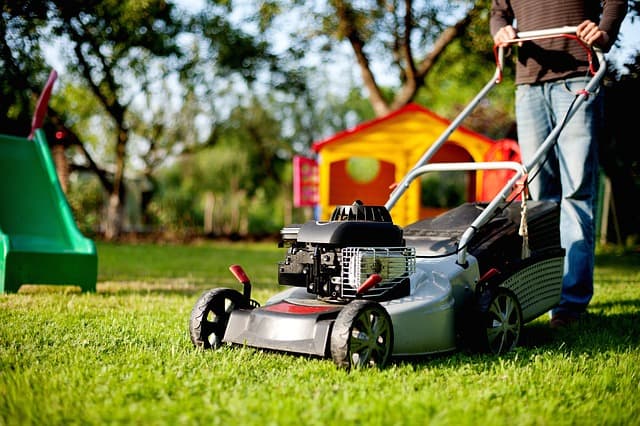 1. Specialised Knowledge
Making your yard healthy, beautiful, and luxurious goes far beyond watering it and spraying herbicide. Unlike a dabbler who will try various solutions and hope that one works, a professional gardener knows exactly which gardening technique to apply to get specific results. That means you can worry less about mistakes and complications and simply look forward to a beautiful lawn.
Some of the specialties of a professional gardener include:
Weed control

Aeration

Pesticides

Sprinkler systems

Fertilisation

Applying

Soil health
If you have an idea of how you'd like your yard to look, a professional gardener can make your vision a reality. And even if you don't have an idea, the gardening company can provide you with recommendations that suit your needs.
2. Maintaining Your Garden
Growing a beautiful garden is one thing, but keeping it beautiful is something else entirely. Make one mistake and your yard could turn into a disaster that requires hundreds of dollars to fix. Instead, consider scheduling recurring maintenance from a professional gardener to take care of the upkeep of your yard. Aside from the peace of mind that comes with having a professional take care of your yard, you get free time to take care of more important things or simply relax.
3. Make Your Home More Attractive
A gorgeous lawn can make a small and nondescript house look worthy of a magazine cover. A professional gardener can recommend which trees, shrubbery, and other flora to plant to make your home truly remarkable.
Adding landscaping to your property can increase the market value of your house, which means that hiring a professional gardener is a worthy investment.
It's important to get the input of a professional before adding new plants. If not, you could end up planting greenery that can't thrive in your soil or will be too costly to maintain.
Aside from upgrading the landscape of your property, a professional gardener can also provide you with maintenance services, such as tree trimming, hedge pruning, grass mowing, and more to keep your property in tip-top shape.
4. Keep Things Green In All Seasons
Maintaining your yard is a year-round chore. A professional gardener knows the best time to do what, such as when to aerate, fertilise, and more. By working with an expert, you ensure that your lawn gets the care it needs at the right time, every year.
To enjoy these benefits of working with a professional gardener, and much more, get in touch with us today.