The Best Lawn Mowing Service In Earlwood
Experienced and Insured
Unmatched Customer Support
Quality Guaranteed
Rated 4.7 / 5 based on 1,000+ reviews






Get The Best Lawn Mowing
Earlwood

Has To Offer

Our overall rating is 4.7 / 5 based on 1,000+ reviews from happy customers

Darren does an excellent job mowing my lawn. He always has a friendly demeanour and sparkle with a hint of "no, thank YOU for letting me mow your lawn" appreciation and a smile. Thank you Darren!

Ben attended our lawn care and worked through our big and thick lawn that awaited him. He clearly loves what he's doing, which is great to see. Ben does the lawn and whipper snips, and just makes the place feel so clean green and fresh. Thanks again team, very much appreciate your time spent on our lawn. Best regards

Gary has done a great job, he is friendly and professional and lets us know what he is going to do the next time. Very pleased as always. I also really appreciate the helpful customer service I receive from the office team.
How To Get Started With Lawn.com.au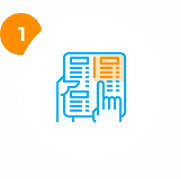 Choose Your Service
Select the date, what you need done, and how often using our simple online booking form.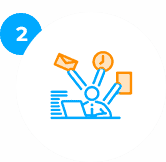 Manage Everything Online
Rescheduling, adding a note to your booking or getting in touch is just a tap, click or text away.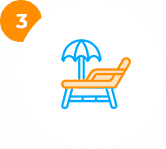 Sit Back and Relax
An experienced, fully-equipped team of lawn care professionals will be there on your selected day – to get your lawn looking better than ever.
Lawn Care And Mowing In
Earlwood
Choose from any of our professional lawn care services to be able to simply and easily have your gardens managed and grass mowed. Unsure what lawn mowing service or lawn maintenance job you need done? Do you have a special request relating to your lawn mowing service, hedging, lawn cutting, lawn clippings disposal or garden waste removal relating to your property?
Save time by giving us a call. Let us know what we should take a look at while we are completing our garden and lawn mowing services and we will let you know what other job in your yard might need to be done.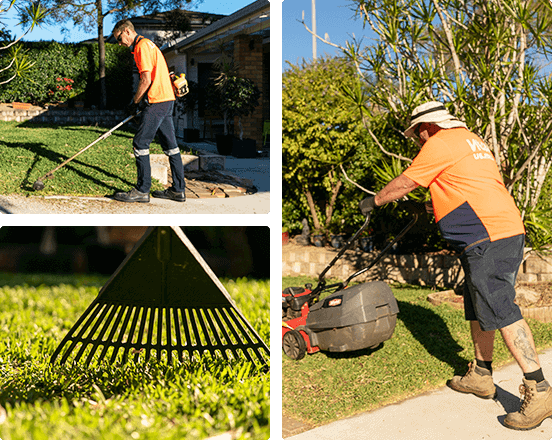 Frequently Asked Questions
What Is Included In A Standard Booking?
That is your choice! Lawn.com.au offers a broad range of services on top of our general lawn mowing and gardening service. A regular booking is a mowing of your yard and then the edging with a whipper snipper.
Who Will Come To My Property?
Lawn.com.au has a large number of teams and professionals we utilise to provide services. All our teams are fully trained, have a current police check and are fully insured. Based on the time and date of your request, we work to assign the best professional available. If you jump on a recurring service, then we will do our absolute best to ensure that you have the same team every time. This means you know what to expect each time Lawn.com.au arrives.
Can I Skip or Reschedule Bookings?
You can reschedule or cancel any booking for free up until 24 hours in advance of the scheduled day. This ensures that we can keep our team's schedules as full as possible and is a crucial part of keeping our service the reliable one you can trust.
Do I Have To Be Home When The Team Is There?
Not at all. If we require keyed gate access, you can just leave us a key to gain entry and we will take it from there. You can do your own thing while we take care of the lawn mowing for you.
What If I Am Not Satisfied After It Is Completed?
After your service is complete, you will receive an email asking you to rate your booking and provide comments. In the unfortunate circumstance that something has not worked out as you expected, please let us know. We stand by our work! If you are unhappy with your booking, we'll return to make it right. Still not happy? We'll refund the service.
What Are The Time Restrictions When A Lawn Mower Can Be Used In Sydney?
Noise from mowing is restricted to between 8:00 am to 8:00 pm on Sundays and public holidays and from 7:00 am to 8:00 pm on any other day in Sydney. This also restricts the use of lawn trimmers, leaf blowers or sweepers, garden mulchers, chippers or shredders, edge-cutters, and chainsaws. You can refer to the NSW Department of Planning, Industry and Environment for more information.
Frequently Asked Questions
Some Recently Completed
Lawn Mowing Services
We value customer feedback to continuously improve our service. You can find some of our most recently completed local work shown below.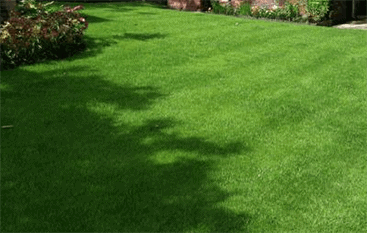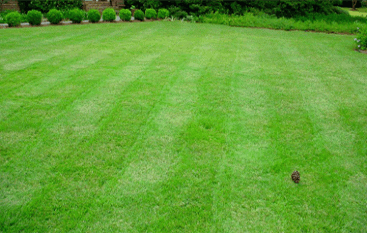 Why Book With Lawn.com.au?
If you're in need of professional lawn mowing, weed treatment, lawn care, maintenance, rubbish removal, landscaping, or yard clean up services – we have you covered! With reliable lawn mowers in Earlwood, we do our best to find a spot for you even on short notice. Our upfront, flat rate pricing means you don't have to worry about your quote constantly changing. Then tack on our full-time support team available via text, call or email – and you have exceptional service.
Remember, all Lawn.com.au teams are fully trained, have a current police check and are fully insured.
Other Locations We Serve In Sydney