There's no better way to welcome friends visiting Oz for the first time than with meat pie, pavlova and a bunch of native Australian flowers.
Our flora and fauna are unique, to say the least. It won't come as a surprise if tourists find our wildlife rather unusual, too. Even our flowering plants are a burst of sunshine and wild colour.
Get to know the big, the bold, and the beautiful with this list of Australian native flowers (with pictures!).
Australian Native Flowers List
2. Australian honeysuckle (Banksia)
13. Little sapphire (Trigger grass)
1. Aussie box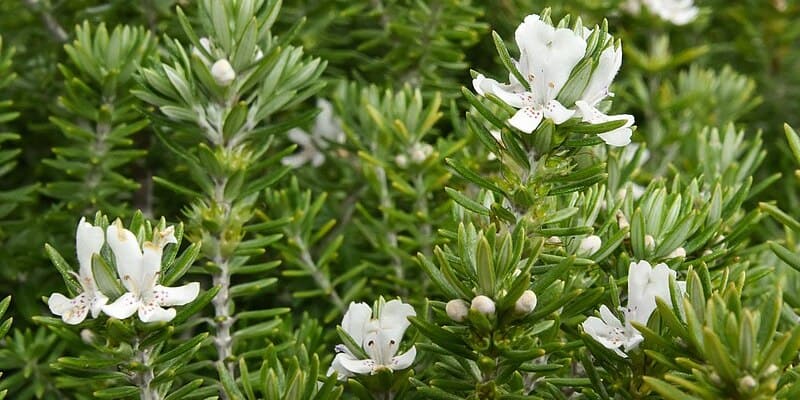 Also known as 'westringia', the Aussie box is a shrub with clusters of lilac flowers that bloom proliferously throughout spring and summer.
Don't mistake the dainty-looking westringia as delicate. This hardy Australian native flower can withstand drought and is popular in seaside or coastal homes, even with profuse salt and wind in those areas.
2. Australian honeysuckle (Banksia)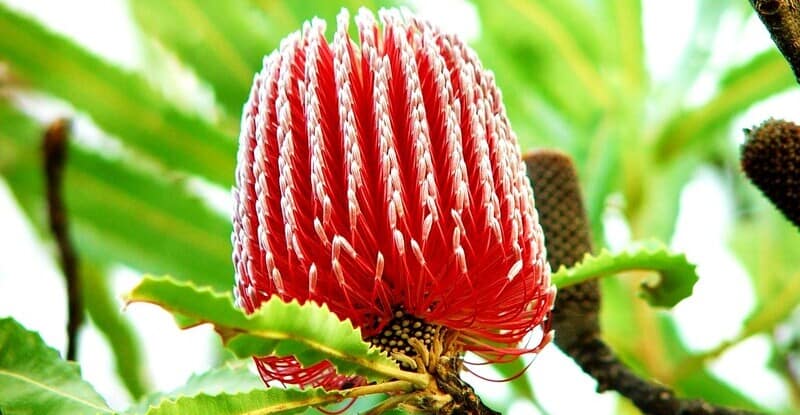 The honeysuckle is a red cylindrical spiky flower that grows in different parts of Australia. Australian honeysuckles can grow under shade, but the plant blooms more flowers when it's placed in a sunny location.
Native honeysuckles are also known as banksia or cherry candles.
3. Billy buttons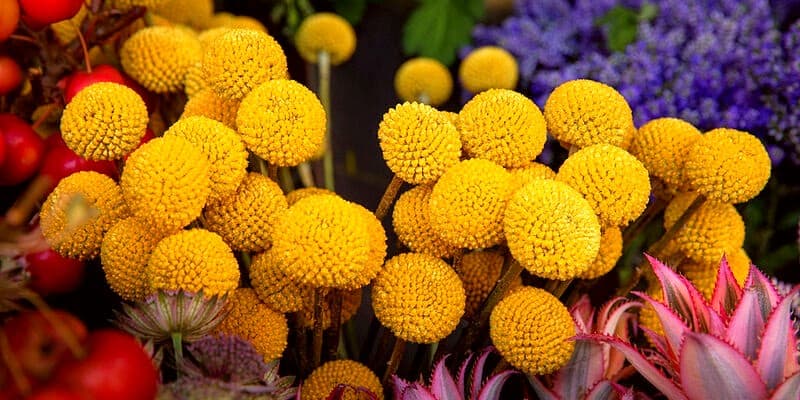 With their distinct yellow globular flower heads, it's hard to imagine that billy buttons are a member of the daisy family.
Their fun, playful look makes them good cut flowers for bouquets, boutonnieres, and floral arrangements.
4. Bottlebrushes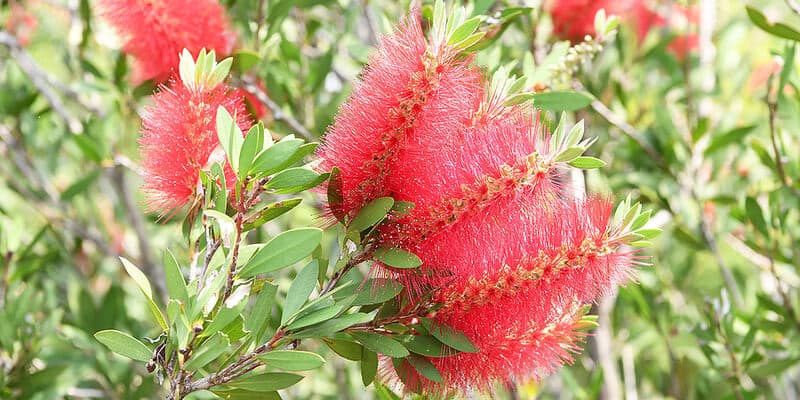 These Australian native flowers get their name from the blossoms that resemble bottle brushes. Bottlebrushes bloom red spikes over the duration of summer.
Bottlebrush varieties can be found with red, pink, or yellow flowers.
5. Canberra bells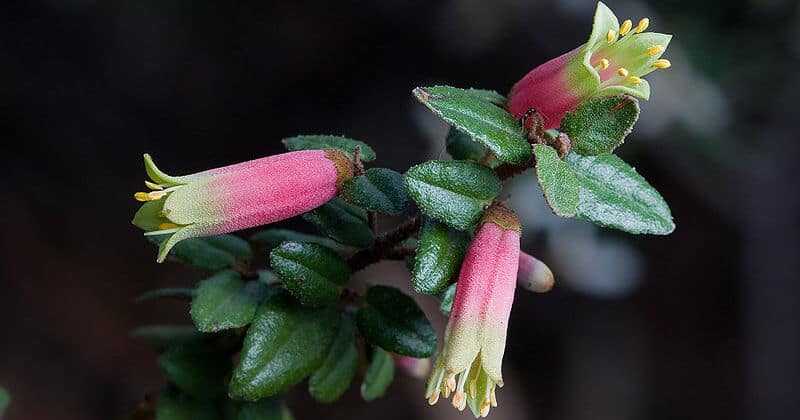 Canberra bells are Australia's native fuchsia and the designated flower for Canberra's centenary celebration. They are easy to spot with their two-toned red-and-cream colour and distinct bell-shaped form.
Bees, birds, butterflies, and other insects flock to these flowers for their nectar. Canberra bells bloom profusely from late summer through winter.
They are quite tougher than they look and are an excellent addition to gardens, even in the coastal areas.
6. Chorizema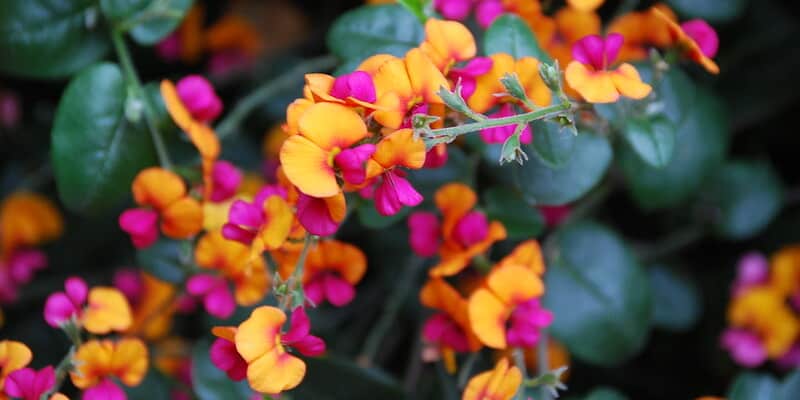 The chorizema, also known as the Heart-Leaf Flame Pea, can be summed up in one word: 'cute'. These wildflowers are usually orange-red and yellow in colour with wide petals.
The Heart-Leaf Flame Pea is a good ornamental plant to grow in your garden. Not only is it an attractive plant to keep, it is also fairly easy to cultivate.
Chorizema grow best in well-drained soil types. Under heavy clay soil, the colours of this flower deepen and become more vivid.
7. Desert flame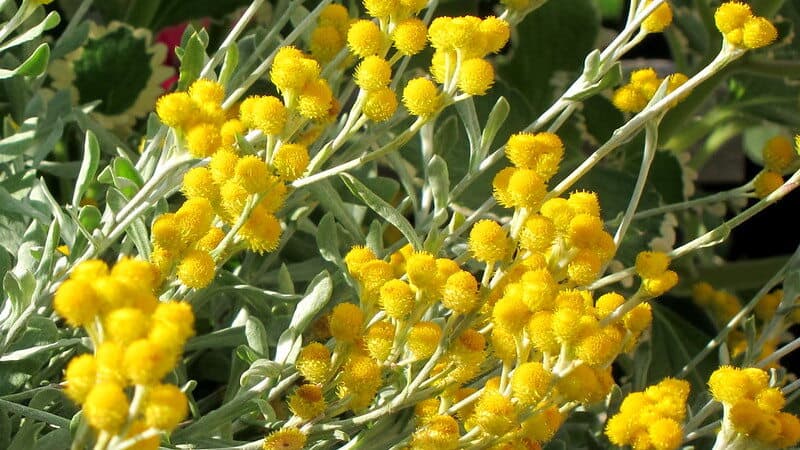 With its yellow-gold floral clusters and silver foliage, the desert flame is one of the most famous Australian native yellow flowers. Fiery as its name suggests, this brightly-coloured flower looks like a small fuzzy button.
It thrives well in large spaces and will make for an attractive ground cover for your garden. Cut some desert flame buds off to make a bouquet that's as sun-drenched as the Gold Coast.
8. Egg and bacon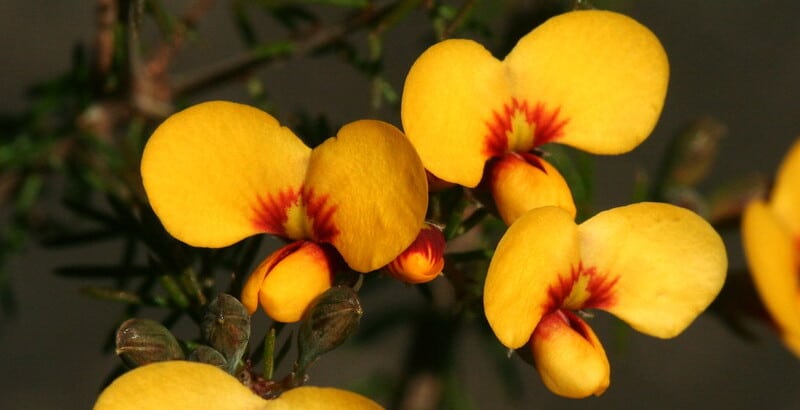 Either someone was really hungry when this plant was named, or we Aussies just love our brekky. It's not a long stretch how this plant received its namesake.
With wide yellow petals and a dark reddish-brown center, it's quite obvious where the playful 'egg and bacon' imagery comes from.
Breakfast references aside, the egg and bacon flower can make for a sophisticated cut flower arrangement or a graceful addition to a bouquet.
9. Eucalyptus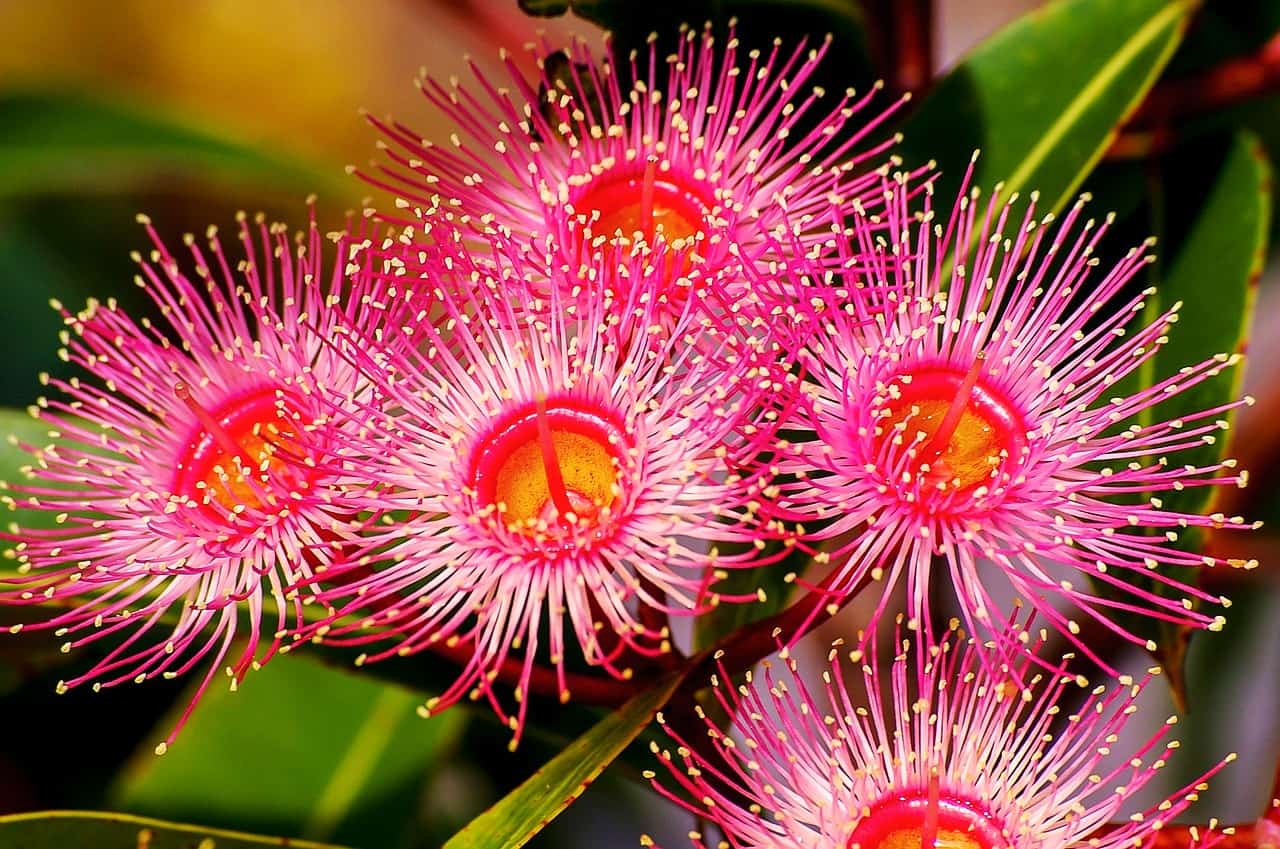 While the leaves and stems of this plant are popular in wedding decor and floral arrangements, eucalyptus flowers are equally beautiful.
Instead of petals, they have pale pink clusters of stamens that give the flower a graceful, billowy appearance.
The Eucalyptus caesia variety, also called silver princess, is a perfect addition to any backyard or large garden, with large colourful blossoms appearing during winter.
10. Grevillea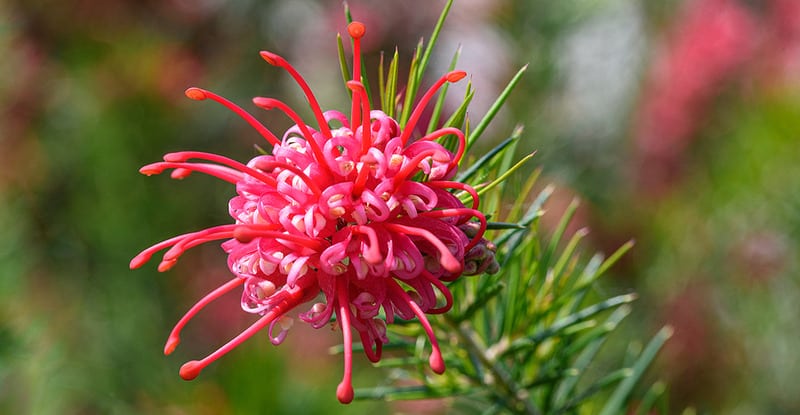 Shaped like a pink coil, grevilleas are native petal-less wildflowers. Also called spider flowers, grevillea make for good ground covers because they are hardy and easy to grow the whole year round.
Insects and birds love them, particularly honeyeaters. If you're looking to add some pizzazz to your coffee table centrepiece, trade your usual pink roses for some grevillea.
11. Kangaroo paws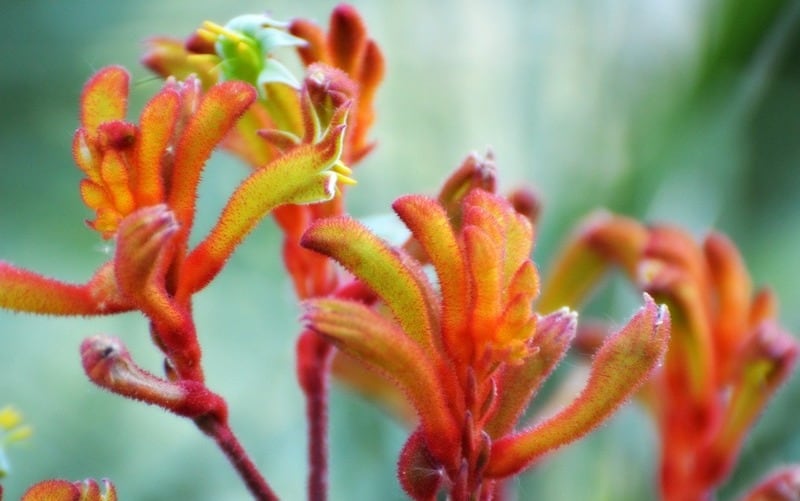 You may wonder why the kangaroo paw isn't called 'fairy wand' or 'high-five'. Considering that this flower is the floral emblem of Western Australia, the name 'kangaroo paw' sounds just about right.
Their leafless stalks, tubular shape and furry texture give this flower a unique look. Also called anigozanthos, kangaroo paws come in different colours, from red, yellow, and green to orange, pink, and near-white.
12. Lilly pilly
Nicknamed the Australian cherry, the lilly pilly is famous for having purplish red edible fruit that closely resembles a berry. Before the plant bears fruit though, you'll see the lilly pilly flower in full bloom.
Instead of petals, what you'll see instead is a feathery flower with thread-like strands, similar to how a dandelion looks.
13. Little sapphire (Trigger grass)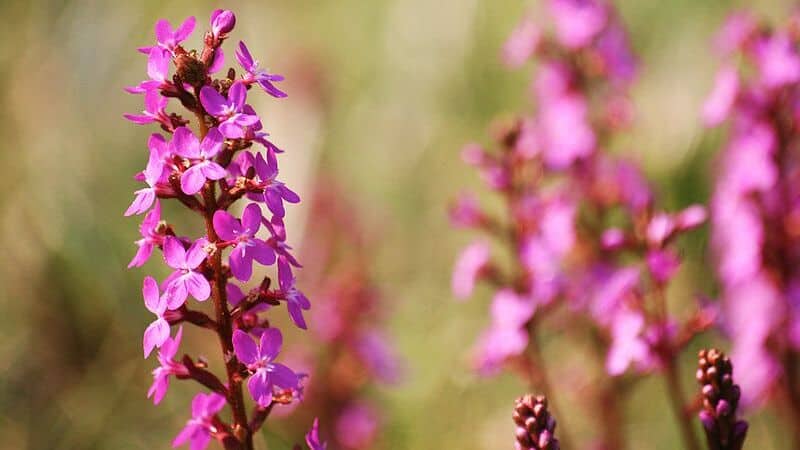 This native plant has blue foliage and beautiful deep pink flowers.
The little sapphire, or trigger grass, got its name from its reaction when an insect lands on its flowers, triggering a sudden explosion of pollen onto the insect's head.
14. Pink common heath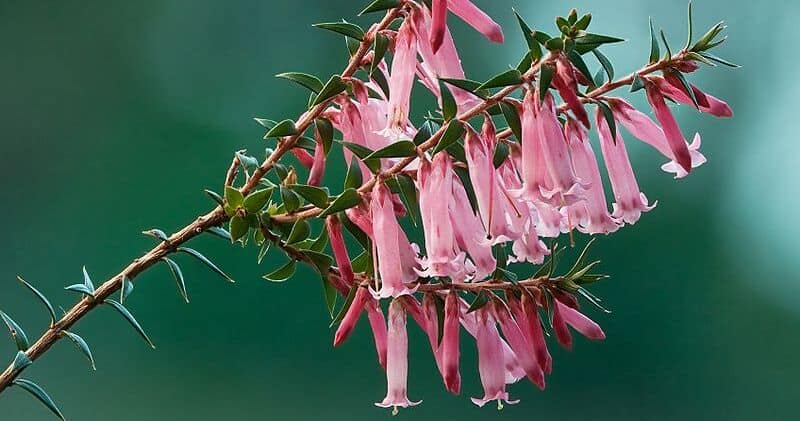 The pink common heath is among the most famous Australian native purple flowers. Chosen as the floral emblem of Victoria, this beauty has a pink bell-shaped structure and a slender stem.
Each flower measures up to 25mm long and makes up a tightly packed floral cluster along the stem.
15. Pink rock lily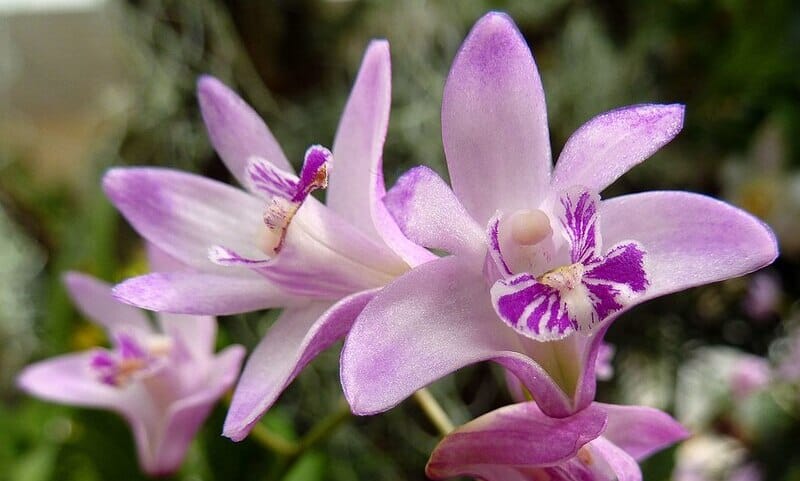 You may have seen the pink rock lily in spas or any zen-themed home. The pink lily plant is a species from the orchid family and is also called 'pink rock orchid'.
It has flower spikes that contain one to twelve scented blooms evenly spaced along the spike. Each flower can reach up to 25mm. The flowering season for this orchid is August to November.
The pink rock lily's pure white, pink, or deep purple colour makes it one of the most well-loved and sought-after native flowers locally and overseas. Among purple Australian native flowers, it is a popular choice as an ornamental plant.
16. Silver spurflower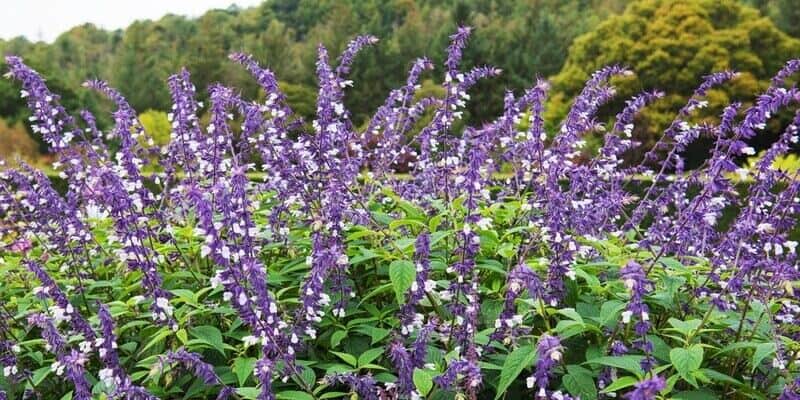 The silver spurflower is among the rare blue Australian native flowers. It belongs to the mint family and can be identified by its pale blue to white petals and beautiful silvery grey leaves.
This flowering plant is a good choice as an ornamental plant or used as a cut flower decor in your kitchen. The silver spurflower also makes for a fragrant and attractive centrepiece on your dining table.
17. Sturt's desert pea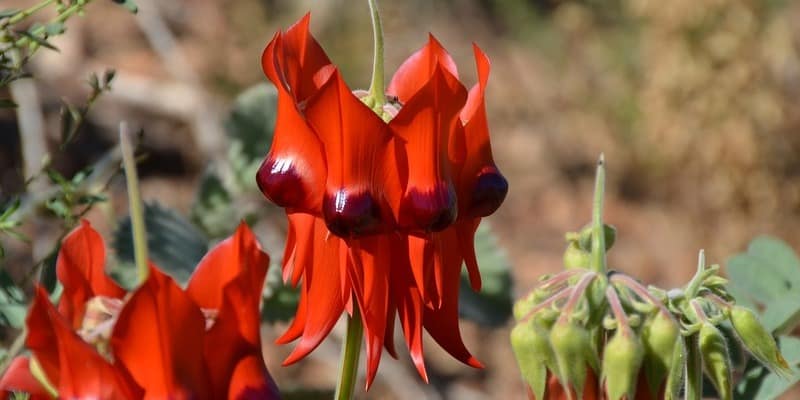 Red Australian native flowers are known for their vivid colour, and Sturt's desert pea certainly brings allure to any art work with its unusual shape and striking red shade.
As the floral emblem of South Australia, it has been the inspiration for many print designs including the state's coat of arms.
You can find this flower's blood-red petals with a black pea-like centre gracing stationery, bookmarks, posters and even tattoos.
18. Waratah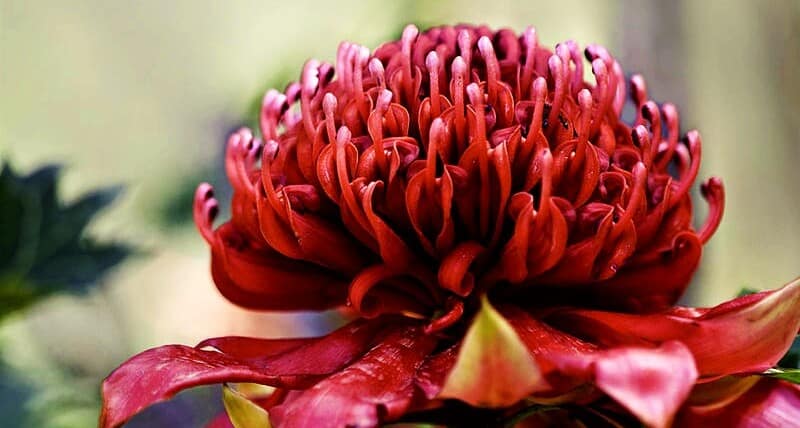 Chosen as the state floral emblem of New South Wales, the beautiful waratah is easily recognisable.
The vivid red flower heads are actually a cluster of tightly packed small red flowers that sit atop a red-coloured base. Each floral head measures 6-15 cm in diameter.
Florists love adding waratahs to wedding bouquets or cut flower arrangements because of their peculiar shape and striking colour.
19. Wattle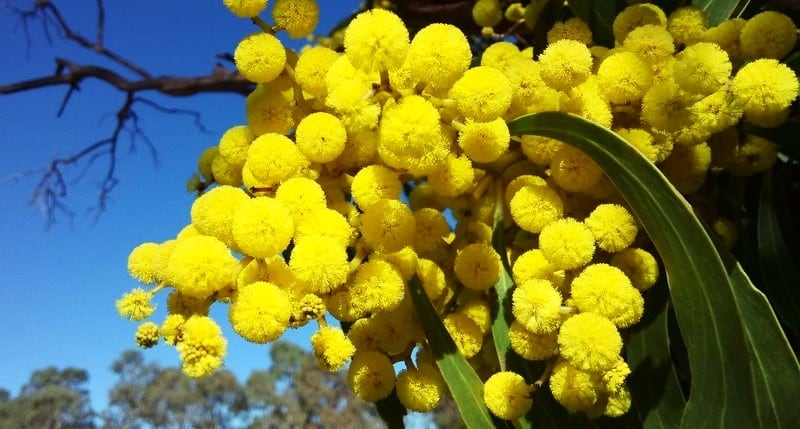 Among the yellow Australian native flowers, this may be the most dazzling yet. This native tree's fragrant brightly-coloured flowers are hard to miss, with clusters of golden blooms appearing in late winter and spring.
Recognised as the national flower of Australia, the Golden Wattle variety is deeply intertwined with its history and culture.
During early times, different parts of the wattle plant were used by Indigenous Australians for survival. The blooming of the wattle flower during spring was used to signal the arrival of whales on the coast and the appearance of eels in rivers.
On the military front, wattle flowers were sold during World War I to aid funds and were given to soldiers in pressed form to boost morale. The wattle's golden yellow and bright green have been embraced and proudly worn as the chosen sporting colours of Australia.
20. Wax flower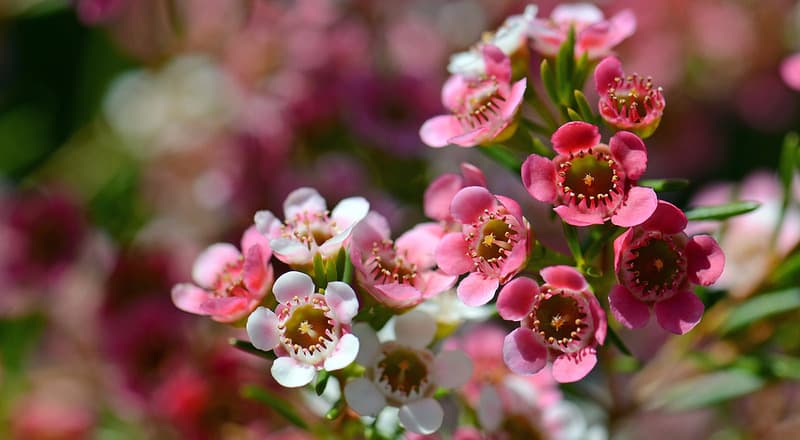 Remember how you'd draw flowers as a kid? Colour them pale pink or fuchsia – wax flowers look exactly like that!
This Australian native flower is a crowd favourite among bees and insects because of its high nectar content and sweet fragrance.
It's also a popular choice for rustic-themed weddings as it can add a fun touch to any wedding bouquet.
Wax flowers bloom from late winter to spring, with insects usually flocking to the flowers during these seasons.
Cultivating Australian native flowers at home
Can't wait to give your garden that extra oomph? You know you want to.
If you want an abundance of kangaroo paws, lilly pillies, and wattles in your yard and need extra help cultivating them, no need to look further.
Your local gardening service will more than happily take care of your flowering plants for you. Your Australian native flowers might end up so gorgeous your tourist friends may forget about the meat pies and pavlova, after all.