Ah, whipper snippers. These trusty machines take on the toughest of your garden's overgrowth and make it look neat and tidy in no time.
Choosing the right model can be difficult when so many options are available. So if you're looking for a new whipper snipper to help tackle your next gardening project, you've come to the right place! Here are some of the best whipper snippers Australia has to offer in 2023.
Why Buy a Whipper Snipper?
A whipper snipper is an ideal choice if you have a lot of overgrown weeds and grass in your yard that are too hard to go over with a regular lawn mower. 
The unique string-like design allows you to quickly and easily trim away unwanted plants around trees and fences, getting hard-to-reach places without risking yourself or others.
Whipper snippers are also great at seamlessly blending edges between different types of turf and can help you create perfect shapes and lines using its precise control. They're also lightweight, versatile, and easy to manoeuvre — perfect for tackling overgrown edges and tricky areas.
When it comes to choosing and using a whipper snipper, there are several factors you should consider, such as engine size, power source, weight and durability.
With any luck, this list can help make your decision easier so you can get back to gardening. You can also hire a lawn mowing service if you are still deciding whether to purchase your own gardening equipment.
What's the Difference Between Line Trimmers and Whipper Snippers?
In Australia, the terms "line trimmers" and "whipper snippers" are often used interchangeably to refer to the same type of gardening tool. However, in some other countries, the two may have slight differences.
The short answer is that line trimmers are better for heavy-duty trimming, while whipper snippers offer more precise and intricate cuts.
Long answer: The biggest difference between these two tools is their cutting ability. Line trimmers can cut through thicker grass and weeds than whipper snippers because of the increased power of their spinning line. This makes them ideal for maintaining small yards with tougher vegetation.
On the other hand, whipper snippers are better suited for smaller jobs, such as trimming around flower beds or along walls. They can also be used to precision-cut grass, giving your lawn a crisp, manicured look.
How Much Does a Good Whipper Snipper Cost?
Prices for whipper snippers vary depending on the model and type; essentially, you get what you pay for. If you're looking for a whipper snipper that will last, expect to shell out at least $200.
Electric models may range from around $60 to as much as $600. However, most whipper snippers fall in between $200 and $300. 
In contrast, two-stroke petrol whipper snippers will usually cost more than electric models and start at around $260, with the price increasing according to their engine size.
Best Overall Whipper Snipper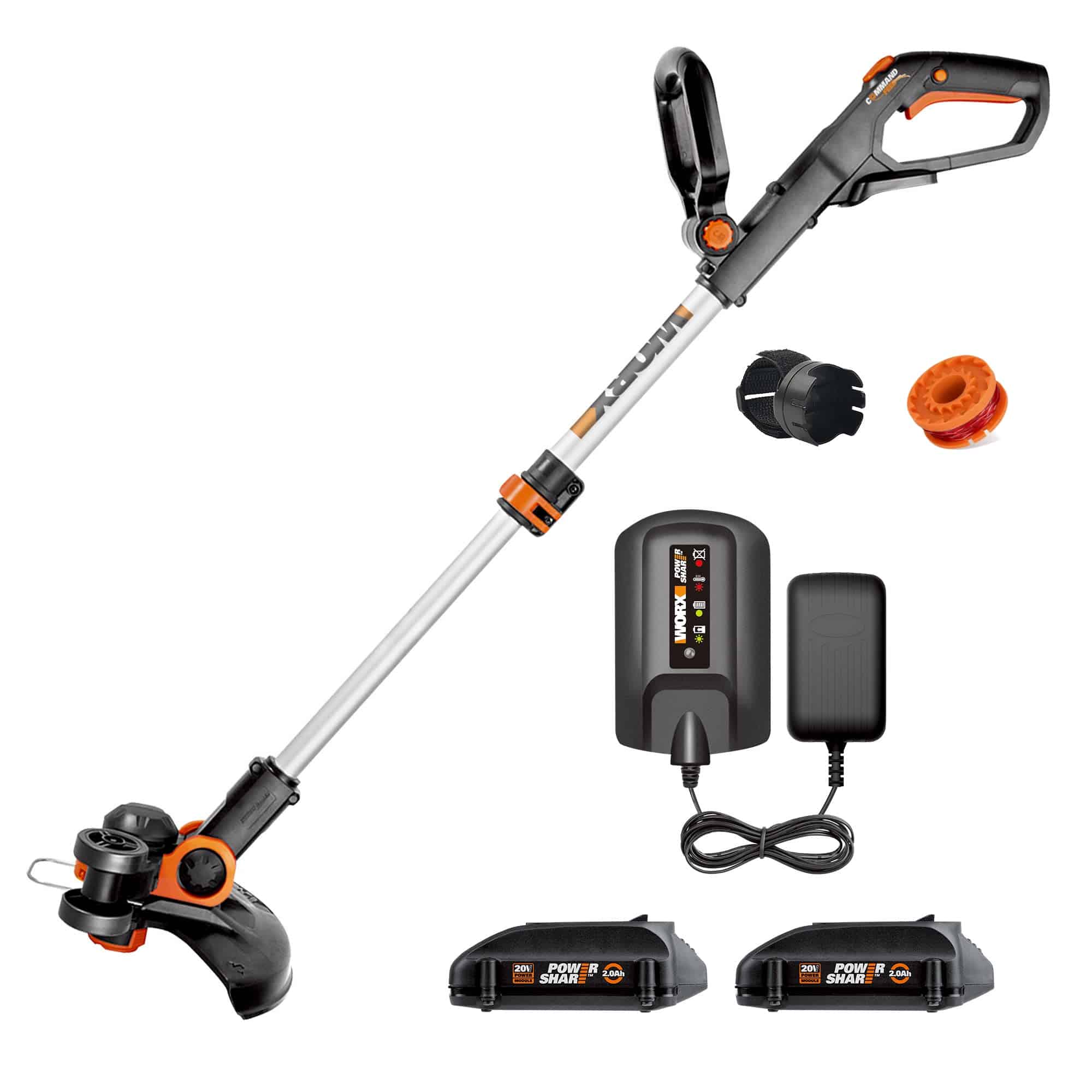 | | |
| --- | --- |
| Worx WG163 GT 3.0 20V PowerShare 12″ Cordless String Trimmer & Edger | $379.36 |
2-in-1 Trimmer and edger | Spacer guard | Lightweight whipper snipper
The WORX GT is perfect for any lawn trimming job. The 2-in-1 quickly converts from a trimmer to an in-line wheeled edger and back again, so you can easily create neat edges on your lawn. Its rubberised wheels provide traction and support, giving you even lines every time.
Plus, the cutting head tilts 90 degrees — so you can easily trim those hard-to-reach areas of the garden or tackle uneven patches with ease. Its adjustable spacer guard ensures that delicate flowers or plants are never caught in the trimmer line.
At only 2.4kg, it won't be a struggle to manoeuvre around your yard, either. And with two powerful 20V Power Share batteries, you can use them interchangeably on any tool in the WORX Power Share range.
Best Premium Whipper Snipper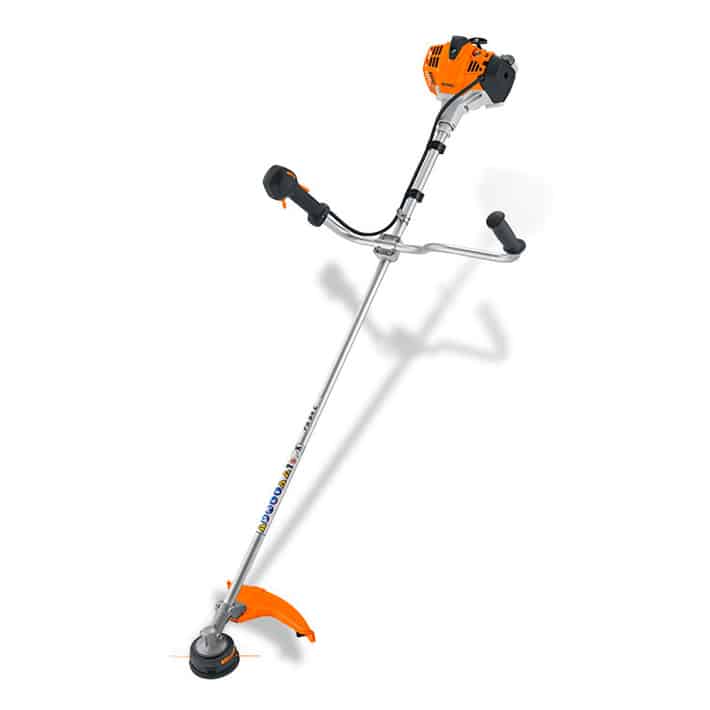 | | |
| --- | --- |
|  STIHL FS 94 RC-E Professional Easy2Start 2-Stroke Petrol Brushcutter | $699 |
2-Stroke engine | ECOSPEED throttle set wheel | Multi-function control handle
Take garden maintenance to another level with the Stihl FS 94 RC-E Professional Brush Cutter. It's perfect for professional gardeners, landscapers, and contractors who need the best equipment to get the job done right.
Stihl's Easy2Start engine means you won't need to keep tugging at the whipper snipper before you get it running — just one pull and you're good to go.  Plus, it has a variable speed feature that allows you to adjust depending as you whack away at weeds.. 
With an impressive power-to-weight ratio, the Stihl FS 94 R can handle any task around your yard or garden quickly and efficiently. Plus, with its comfortable ergonomic design and low vibration levels, you'll be able to use this machine for extended periods without fatigue or discomfort.
Best Cheap Whipper Snipper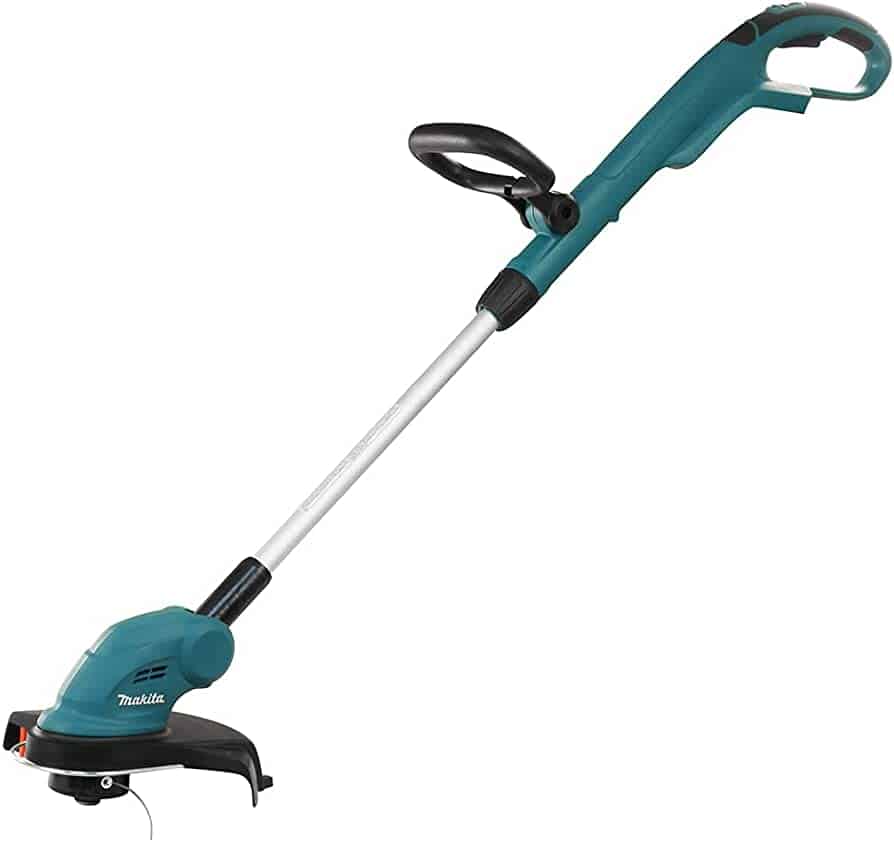 | | |
| --- | --- |
| Makita DUR181Z 18V LXT Li-Ion Mobile Line Trimmer | $215.41 |
Ergonomic design | Battery powered | Bump feed single line head
The Makita DUR181Z Cordless Line Trimmer is ideal for your garden and landscape maintenance needs. This machine is powered by an 18V LXT battery and a high-performance brushless motor, allowing you to efficiently tackle any trimming task.
It also offers three-speed settings, so you can choose between low-, medium-, and high-torque settings depending on what type of job you're doing. Its ergonomic design includes rubberised grips for improved comfort and control while working in tight spaces or at awkward angles.
The line trimmer has an adjustable loop handle, and the cutting head provides a comfortable grip, while the five-position pivoting head allows you to get into those hard-to-reach places without having to strain yourself.
Best Battery Whipper Snipper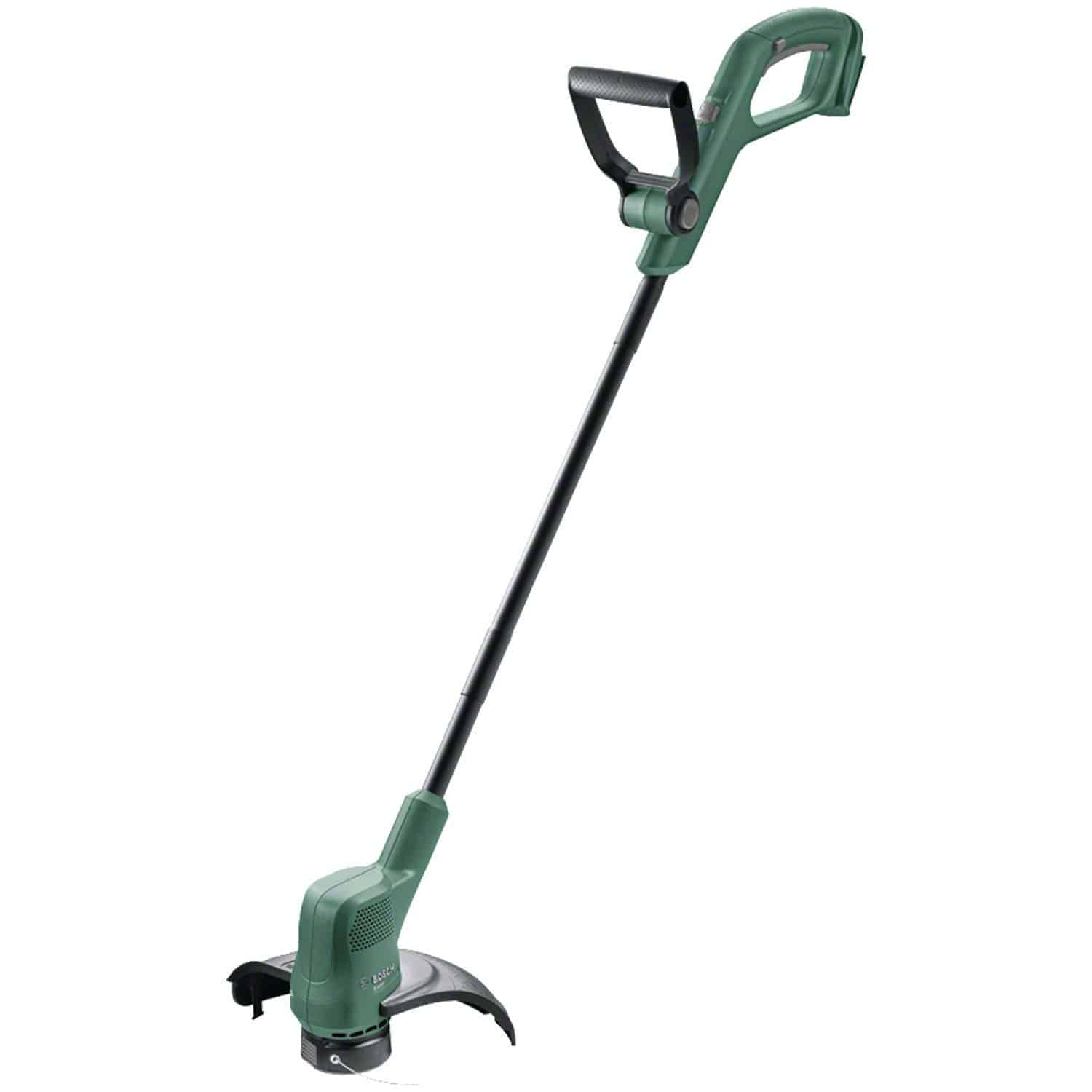 | | |
| --- | --- |
| Bosch 18V Cordless Grass Line Trimmer | $100 |
Cordless whipper snipper | 26cm Cutting width | Battery and charger included
The Bosch 18 V Cordless Grass Line Trimmer, or the EasyGrassCut 18, is just what you need for pristine lawn edges. With its lightweight and cordless design, cutting grass has never been easier.
This versatile whipper snipper has the Bosch EdgeSimple function, making changing from trimming to edging quick and hassle-free. Its semi-automatic spool ensures that the spool line is fed at every trigger release.
With a fully charged battery, this trimmer can make light work of up to six tennis courts in one go. Saving time and effort whilst ensuring perfect results.
Best Electric Whipper Snipper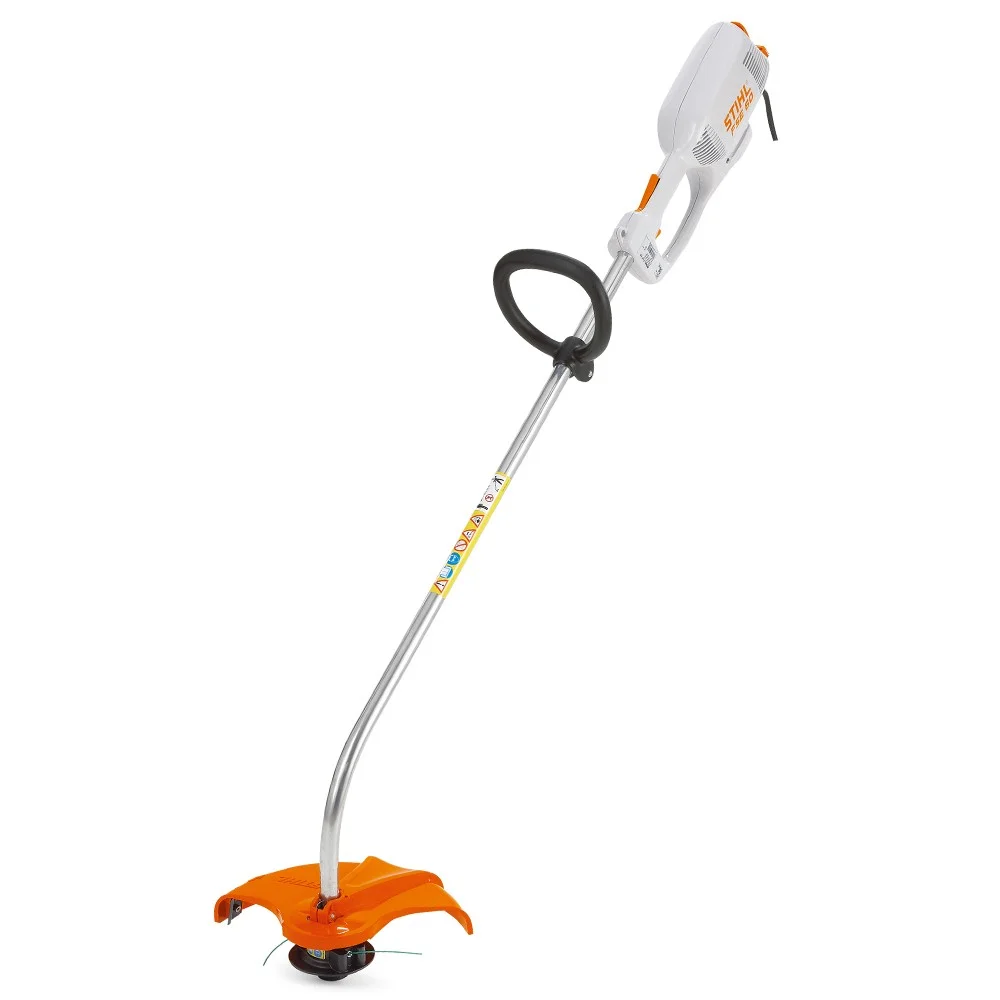 | | |
| --- | --- |
| STIHL FSE 71 540W Electric Grass Line Trimmer | $199 |
Cordless electric whipper snipper | Super quiet | Powerful motor
The Stihl FSE 71 is one of the best electric line trimmers. With a robust engine and integrated overload protection, it's designed to go the distance.
It uses the AutoCut C 5-2 nylon line mowing head, giving you maximum cutting power with minimal effort. The line trimmer handle's rubberised two-component design provides extra grip and comfort, and the lightweight design makes it easy to manoeuvre.
The Stihl FSE 71 is ideal for busy home gardeners and those who need a reliable electric line trimmer in noise-sensitive environments. You'll be able to get professional results quickly and accurately and with minimal effort.
Best Petrol Whipper Snipper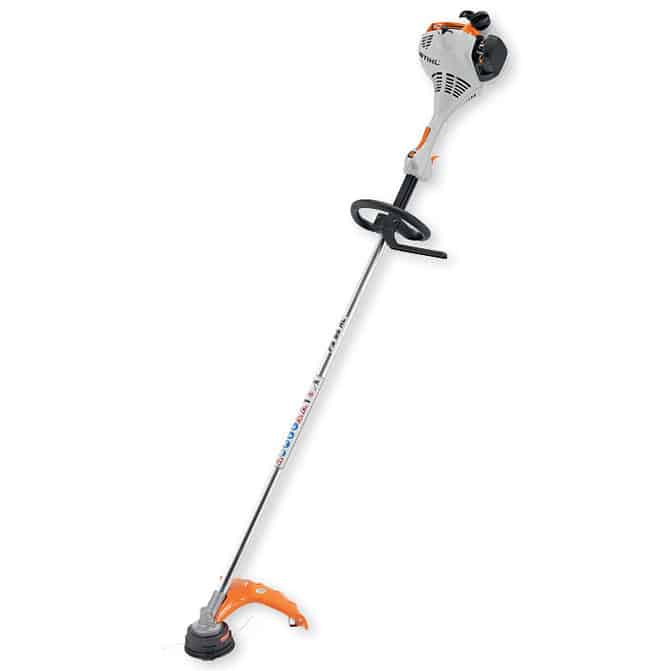 | | |
| --- | --- |
| STIHL FS 55 C-E Grass Trimmer with Easy2Start | $479 |
Cordless electric whipper snipper | Super quiet | Powerful motor
The Stihl FS 55 R-CE is a high-quality whipper snipper that is designed for both residential and commercial use. It comes with a powerful 27.2cc engine and an ergonomic handle for easy manoeuvring.
This whipper snipper uses the Stihl standard Tap-and-Go head, ensuring quick and effortless line feeding, as well as excellent cutting performance. This machine is lightweight compared to other petrol whipper snippers at 4.9kg.
Plus, it's durable and comes equipped with anti-vibration technology to reduce fatigue while you're working and ensure uninterrupted operation. With the Stihl FS 55 R-CE, you can make quick work of any gardening task with ease.
Best Whipper Snipper for Large Lawns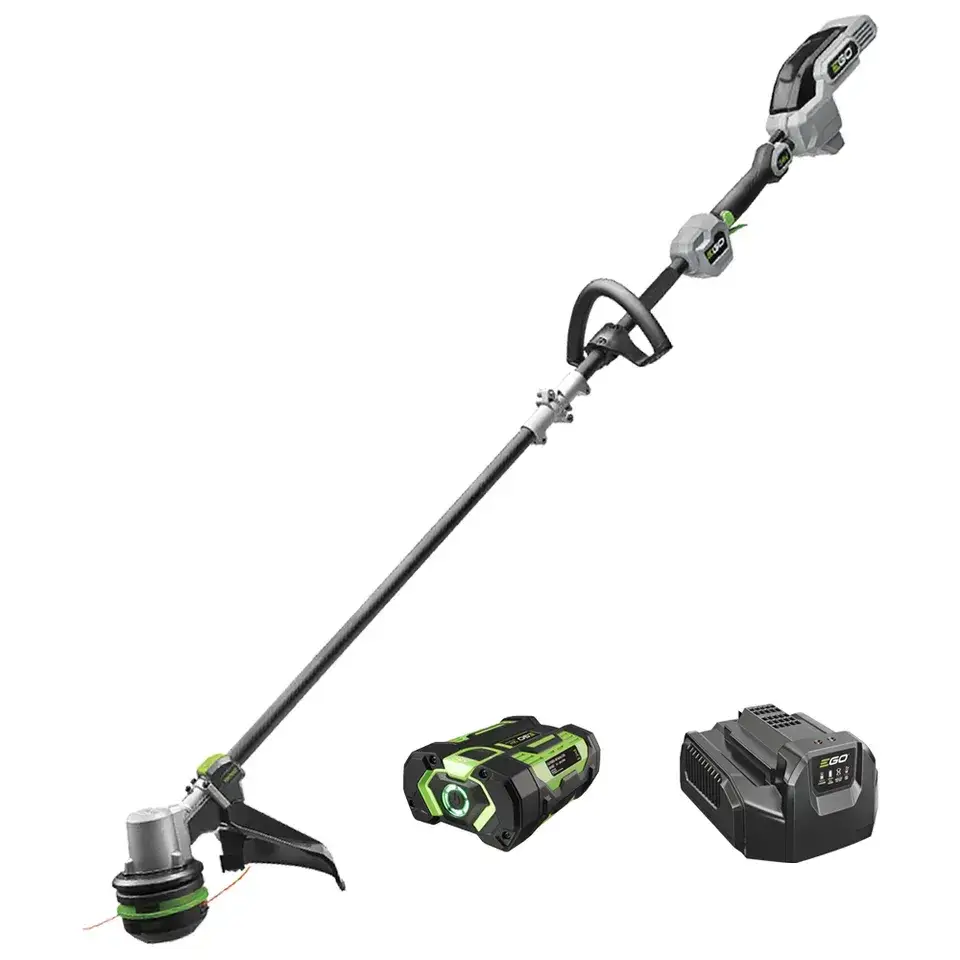 | | |
| --- | --- |
| EGO ST1521E-S 56V 380mm Cordless Brushless PowerLoad Line Trimmer | $549 |
2.5Ah Battery | Strong brushless motor | All weather durability
Make yard work easier with the Ego ST1521E-S Cordless Brushless Line Trimmer. It is a cordless line trimmer that is part of the EGO Power+ lineup of outdoor power equipment using the 56V Arc Lithium battery. 
This whipper snipper has a 15-inch cutting swath which is perfect for larger yards. It's variable speed trigger allows you to adjust the power of your cut depending on the job at hand. 
Powered by a brushless motor, you'll get up to 30 minutes of uninterrupted grass cutting, giving you more time to take care of business than a petrol line trimmer. With a carbon fibre shaft, it is lightweight and more ergonomic, making it easy to operate.
This line trimmer outperforms brushed motor equivalents, and its 38cm cutting path ensures maximum coverage so that you can trim more grass with less effort. And if you need to reload the line, you just need to feed the line through its bump feed head and push a button to wind for added convenience and efficiency.
Should I get a two-stroke or four-stroke petrol whipper snipper?
The type of engine that is better for your needs depends on your specific requirements. If you need a lightweight but powerful tool, a two-stroke engine may be the better choice. However, a four-stroke engine is the right way to go if you prioritise lower emissions and noise levels and are okay with a heavier tool.
Which trimming line feed option is better?
In general, bump feed whipper snippers are better for smaller properties or those who only use the tool occasionally. Automatic feed whipper snippers are better suited for larger properties or for those who use the tool frequently and need a more efficient option.
Ultimately, the decision comes down to your specific needs and preferences.
Are brush cutters the same as whipper snippers?
While both tools are used for trimming grass and lawn maintenance, brush cutters are designed for heavier-duty tasks, while whipper snippers are intended for lighter trimming and edging.
A brush cutter may be better if you have a large property with a thick brush and vegetation. But a whipper snipper should suffice if you have a smaller property and mainly need to trim grass and light foliage.
Do I need a whipper snipper if I use a lawn mower?
If you want a perfectly manicured lawn, yes. Even the best lawn mower can only do so much to keep your grass looking its best. 
You can use whipper snippers to trim the edges of your lawn and achieve a clean finish overall. Plus, whipper snippers are great for getting into those tight corners and hard-to-reach places that would otherwise be tricky with just a lawn mower.